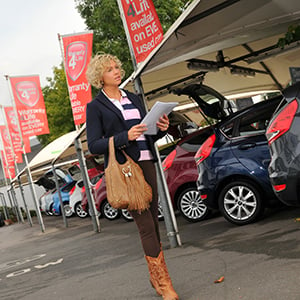 DEMAND: How do you prefer to test drive?
Requests for extended test drives from both private and fleet customers have rocketed by 23% over the past 18months, new research has shown.
A study by automotive software specialists DCML has suggested the average dealer has also been inundated with an increasing number of customers requesting unaccompanied tests.
The findings, DCML claim, underline the need for dealers to avoid 'legacy methods' – especially since the average buyer visits less than 1.3 showrooms before purchasing.
Vince Powell, Managing Director of DCML, said: "The opportunity to sell in a traditional sense is disappearing fast.
"As a result of distant decision-making, with consumers choosing one model rather than a selection to test drive, the demand for more than the usual accompanied test drive is on the rise."
Some manufacturers and dealer groups are already embracing the trend, with Volvo recently implementing their 'Freedom' test drive programme.
This programme allows fleet and private customers to mimic their actual driving routines.
Franchised dealership group Inchcape also operate their own scheme – Drive It Your Way – which gives drivers complete control of when and where unaccompanied test drives take place.
"The amount of information available online today from customer reviews to media test drives, videos and branded content, means decision-making is increasingly narrow," added Mr Powell.
"They want to control that decision-making.
"They want to buy rather than be sold too.
"That is why they are requesting longer than a sprint around the block with a salesman sat alongside them."