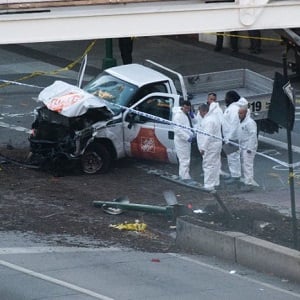 The BVRLA has welcomed the news that motor insurers have voted for the Motor Insurance Bureau (MIB) to handle and pay the claims from victims involved in terrorist attacks where vehicles are used as weapons.
"We are delighted that the motor insurance market has agreed to mutualise this risk instead of leaving individual insurers to carry the risks associated with motor claims arising from terrorist attacks," said BVRLA Chief Executive Gerry Keaney.
"This provides much needed reassurance for the vehicle rental industry where operators were finding it increasingly difficult to secure cover. We are very grateful to the MIB for their collaborative approach to this challenging issue."
The need to mutualise terrorism risk was one of five priorities outlined in the BVRLA report Vehicles as weapons: a threat and policy assessment for the UK vehicle rental sector. In it, the association also called for:
A compulsory new national accreditation scheme for vehicle rental companies
A set of simple, scalable and consistent new security measures that are developed in collaboration between law enforcement organisations, government policymakers and the vehicle rental industry
Proportionate and realistic policy measures that do not play into terrorists' hands by causing undue disruption to businesses and individuals
The Government to increase its ongoing efforts to remove online content that is used to inspire and guide extremists on carrying out vehicle attacks
"We will continue to liaise with our members, government and law enforcement organisations on ensuring a collective, coordinated and proportionate response to the issue of vehicle as weapon terrorist attacks," added Keaney.
"This includes working with the relevant authorities to explore ways of sharing data, supporting the Government's Action Counters Terrorism (ACT) campaign and developing our own suite of industry training and guidance."