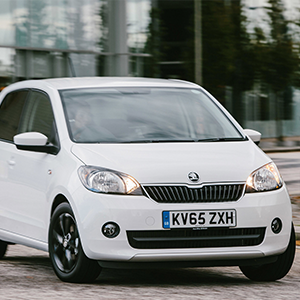 The vast majority of UK businesses running company cars would not be willing to give them up for another form of transport, according to new research.
Just 11% said they would "certainly" or "probably" be ready to withdraw cars – opting instead for alternatives including ride sharing, car sharing, or a mobility budget or card.
The finding comes from the 2017 edition of Arval's long-established Corporate Vehicle Observatory Barometer, research which covers 3,847 fleets.
Shaun Sadlier, Head of Arval's Corporate Vehicle Observatory in the UK, said: "These figures show just how much the company car is ingrained into UK business activity, with the vast majority of businesses either unable to identify, or not looking to implement, a viable alternative right now.
"It is worth underlining the contribution that the company car continues to make, providing a cost-effective, flexible and efficient transport solution – as well as serving as a highly successful employee incentive."
Support for the company car remains strong across all fleet sizes, Just 13% of larger fleets (more than 50 vehicles) would even consider giving them up, alongside 13% of medium fleets (10-49 vehicles) and 10% of smaller fleets (1-9 vehicles).
Shaun said: "Right across the board, the appeal of the company car is emphatic, from the smallest businesses to the very largest."
However, this preference for the company car does not mean that UK businesses are unwilling to try other transport options as part of the fleet mix. The research also showed that 52% would be willing to consider alternatives in the next three years or already had one in place. These included car sharing (29% of fleets), ride sharing (42%) and a mobility budget or card (19%).
Shaun continued: "The enthusiasm that remains for the company car does not mean that businesses are not actively offering, considering or trying alternatives, simply that their application is quite limited for most mobility needs."