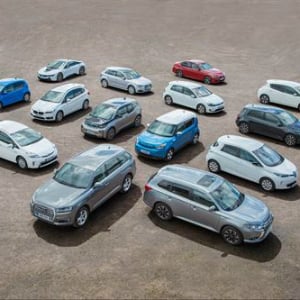 The European car industry saw a significant decline in registrations in September 2017, with new registrations for the month totalling 1,461,683 units, which was a decrease of 2.2% when compared to the same month last year.
This was due to decreases in 11 of the 27 markets analysed, including in Germany where the diesel crisis hit overall results, which offset double-digit growth in 6 other markets and strong performances from Italy and Spain.
This decline for September points to a slowdown in European registrations, following a long period of strong results. Whilst this isn't an unusual trend, the recent performance of the UK car market – one of the big five markets in Europe – is having a significant impact on the rest of the region's growth. This can be attributed to the increasing uncertainty around Brexit negotiations and the UK's future in the European Union.
The Nissan Qashqai – with its all-new facelift – became the second most popular car in Europe for the first time ever, outselling other popular models such as the Renault Clio and the Volkswagen Polo. The compact SUV, which came top in Finland, Spain and the UK, could not beat the updated Volkswagen Golf, which posted double-digit growth for the first time in 2017, posting particularly strong results in the UK, France and Italy. The strong month for the Golf comes ahead of the launch of the new Volkswagen T-Roc, which may have a negative impact on the model's registrations in the future as it will sit in the SUV segment and will be similarly priced to the Golf.
"As anticipated, European registrations are starting to slow down following their unprecedented run of strong results. Whilst a drop after such high levels of growth is not unusual, it is clear that the recent performance of the UK car market – one of Europe's most significant – is having a substantial impact on the European car market as a whole. And until there is more certainty around Brexit negotiations, and the UK's future in Europe as whole, this is set to continue. However, opportunities for growth are still there for manufacturers in the SUV segment, which continues to grow. The segment reached a record market share of 31.6% in September, with 462,000 SUVs registered for the month – an impressive growth of 14.1%. This has taken the year-to-date volume of SUVs to 3.47 million units – 553,000 units more than in the same period last year," commented Felipe Munoz, Global Automotive Analyst at JATO Dynamics.