Large fleet growth targeted by Ogilvie Fleet
By Kyle Lindsay
Wednesday, January 21, 2015 - 11:00
Comments (0)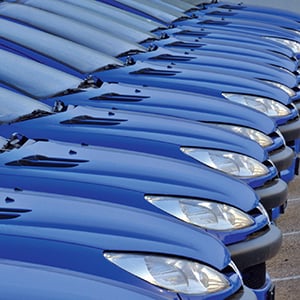 Now operating a company car and van fleet of more than 11,500 vehicles
The privately-owned business is one of the fastest growing independent contract hire and leasing companies in the UK.
Now operating a company car and van fleet of more than 11,500 vehicles, Ogilvie Fleet has traditionally focused on winning business with sub-100 vehicle fleets but new developments could change all that.
The appointment of David Raponi, who has a 20-year automotive industry career behind him and a wealth of big fleet experience at a UK and European level, has been with a view to expanding Ogilvie's offering.
Ogilvie Fleet has previously outlined its appetite for growth towards the 20,000-vehicle fleet size over the coming years and Mr Raponi said: "Since the recession some of Ogilvie's competitors have sold on price and not service – with contracts won on the promise of cut price deals which ultimately prove to be unsustainable.
In recent years Ogilvie Fleet has invested heavily in the driver and fleet manager experience with industry-leading systems. That has seen its industry-leading reputation for customer service recognised with a string of awards, notably becoming the first vehicle leasing and fleet management company to win the Fleeteye CSI (customer satisfaction index) award four times in succession.
It is hoped that these developments will further help Ogilvie Fleet to start to penetrate the larger fleet sector
Related Stories