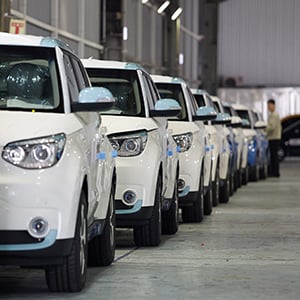 Record fleet size of 18,209 vehicles under management
Fleet Alliance reports fourth record year in a row
Vehicle funding and fleet management specialist, Fleet Alliance have reported a fourth successive record year in terms of fleet size, revenue and profitability.
By the end of last year, Fleet Alliance had a record fleet size of 18,209 vehicles under management on behalf of business customers, following growth in both the SME and mid-corporate sectors of the market.
Having invested in the corporate sector last year, including the creation of a new corporate sales director's role, the company intends to further develop its presence this year in the mid-corporate sector for fleets operating 150-plus vehicles with a host of new products and solutions.
Last year was not only strong from a financial perspective, seeing a growth of 58% over 2013, but was extremely successful in terms of business and industry awards.
At the same time, Fleet Alliance continued to invest in its people to ensure they had the skills to provide the highest quality of customer service and were provided with as much relevant company information as possible.
Fleet Alliance Managing Director, Martin Brown said: "Following an outstanding year in 2013, we can now report another record for 2014 with a new record fleet size of more than 18,000 vehicles. Our continued growth has come from both the SME sector where more small companies have been encouraged to invest and expand, and from the mid-sized corporate sector where we have seen a string of new business wins."
The company are forecasting another strong year again this year based on a variety of positive economic indicators, including record-low interest rates and inflation and a very strong air of business confidence.