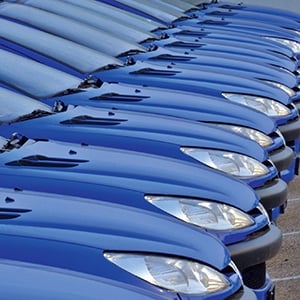 Contract covers nearly 400 cars
Contract covers nearly 400 cars
EMIS Group, the UK leader in connected healthcare software and services, has appointed Zenith as its sole contract hire provider. The four-year contract covers nearly 400 cars.
Zenith was established in 1989 as a specialist provider of bespoke fleet solutions for mid to large corporate clients and is now one of the UK's leading independent leasing, fleet management and vehicle outsourcing businesses, managing a fleet of over 45,000 vehicles.
Laura Shackleton, customer relationship manager at Zenith, said "As well as the personal touch, our track record in providing salary sacrifice car schemes – something that EMIS intends to make available to all its employees – was another important factor in the decision. We're delighted that EMIS chose us."
EMIS Group has 1,800 staff working with over 10,000 healthcare organisations across the UK, and previously handled the entire fleet operation in-house. All of its vehicles were bought through outright purchase.
Rachel McLaughlan, group fleet manager at EMIS Group, commented: "We appointed Zenith after a careful tender process as we're confident they'll provide the personal service we need for our staff. The quality of the data and analysis Zenith provides through its Pulse reporting platform also played a significant part in the final decision."