December 2020 saw average LCV values rise to a new highpoint at BCA, recording the highest average monthly value since the onset of the pandemic in March 2020.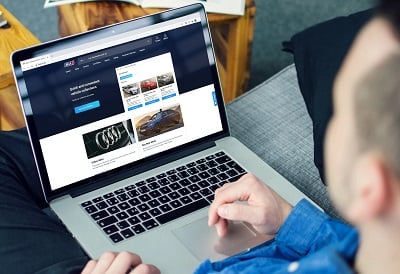 BCA recorded average used LCV values of £8,571 in December, an increase of £73 (0.9%) on the exceptionally strong performance of £8,498 reported in November. Average values continue to outstrip guide prices by around seven percentage points, highlighting the ongoing demand for LCV stock from professional buyers.
BCA reported record levels of activity between Christmas and New Year as the company staged an enhanced programme of online auctions and Bid Now, Buy Now sales.  Hundreds of LCVs were sold during BCA's festive sales programme and the high levels of demand have continued into the New Year with average values continuing to rise.
Up to 700 light commercial vehicles are offered in daily online sales by BCA six days a week, with buyers offered a huge choice of vehicles including panel vans, tippers, dropsides, flatbeds, pick-ups, Lutons, refrigerated vans and minibuses.  Following the announcement in January 2021 of a five-year remarketing services agreement with long-term partners LeasePlan UK, BCA's LCV sales now offer an exclusive opportunity to bid on the range of high quality commercial vehicles direct from Leaseplan.
Conversion rates remain high, averaging in excess of 80% across the BCA online sales programme during December and sales volumes are ahead year-on-year as the demand from the home delivery, final mile and courier sectors continues.
Stuart Pearson, BCA COO UK Remarketing commented "In the weeks running up to Christmas, we saw a significant rise in demand for LCVs to meet the needs of the home delivery sector.  Our buyer customers certainly appreciated the additional opportunity to acquire stock from BCA over the festive season, underlining the high demand we have experienced throughout 2020 for LCVS." Pearson added "Our buyer customers also appreciate the news that BCA LCV sales now offer an exclusive opportunity to purchase top quality, well-presented Leaseplan commercial vehicles at auction."
"The high levels of demand have continued into 2021 and it is likely this will be maintained while the UK remains in lockdown conditions.  With fast changing government advice on handling the pandemic as safely as possible, we might expect to see short-term periods of volatility –  BCA Valuations delivers daily valuation intelligence to ensure buyers and sellers are fully informed and in tune with the actual market conditions."