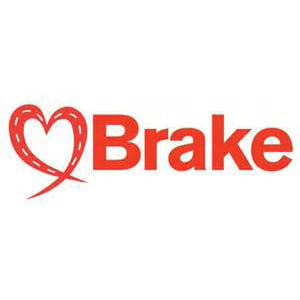 Simon Hoare, MP for North Dorset, has been named Road Safety Parliamentarian of the Month for June 2015 by the charity Brake and Direct Line Group. The award recognises the newly elected MP's efforts in Parliament to ban pavement parking on UK streets – a move supported by Brake.
The Dorset MP introduced the Pavement Parking (Protection of Vulnerable Pedestrians) Bill, which received its first reading in the House of Commons on 24 June 2015. The Bill, which would stop drivers parking on pavements throughout England and Wales, is scheduled to receive its second reading on 4 December 2015.
Simon Hoare put forward the Private Member's Bill after attending a Parliamentary event highlighting the issue, run by the charity Guide Dogs earlier in June. The campaign also has the support of pedestrian charity Living Streets. Now, road safety charity Brake is throwing its weight behind the campaign.
Pavement parking is a serious road safety problem in many areas, as by obstructing the footway it can force pedestrians to walk in the road, in the path of oncoming traffic. This is particularly dangerous for children, wheelchair users, and older pedestrians who may have reduced mobility or sight loss.
In Scotland, MSPs are already considering their own bill banning pavement parking. In London, it has been banned since 1975.
Alongside Living Streets, Guide Dogs, and many other charities, Brake also runs the GO 20 coalition campaign for a 20mph default urban speed limit, to make roads in communities safer for all and empower everyone to walk or cycle in safety. Tweet us: @Brakecharity, #GO20
Ed Morrow, campaigns officer, Brake, the road safety charity, said: "Brake's vision is a future where everyone, young and old, able and less able, is free to move around their community by foot or bike, without fear or threat of being hurt or killed by fast traffic. We want to empower people to travel actively and sustainably, for their health and enjoyment, and as a cheap and non-polluting way to get around, without being put in danger. That means we need to create a road environment which is safe and welcoming for all.
"Pavement parking stands as an obstruction to our vision of safe, active and sustainable travel for all. Banning pavement parking, alongside lowering traffic speeds and creating more segregated and traffic-free walking and cycling routes, is important to reclaiming our streets for people. We strongly welcome Simon Hoare's efforts to make this happen, and are pleased to give him this award."
Accepting his award, Simon Hoare, MP for North Dorset, said: "On behalf of all of those people who will benefit if my Bill is successful I am absolutely delighted to receive this award. The menace of uncontrolled pavement parking blights the lives of many people in our communities and my Bill seeks to change that."