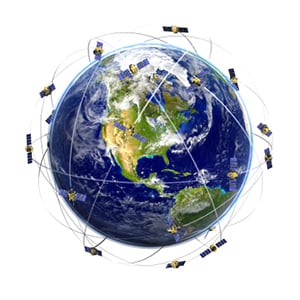 In safe hands
RAC's telematics technology to come as standard in all DFC vehicles
RAC and Belfast-based vehicle management company, DFC have joined forces to provide market-leading Breakdown Recovery, Accident Management and Telematics services as standard on all its contract hire vehicles.
The RAC Telematics technology allows vehicles to be tracked remotely, opening up an extensive range of benefits for businesses such as being able to track the location, mileage and driver behaviour of each vehicle. Another key benefit is the accurate 'taxman-friendly' mileage records which can be used to assist with business and private mileage expense claims.
Uel Butler CEO at DFC said, "DFC has just celebrated 25 years supplying and managing vehicles in the UK and Ireland and this exciting new partnership with the RAC is a fantastic way to mark this milestone. This game changing approach, a first in Northern Ireland, guarantees maximum cost savings on your vehicle(s)."
RAC Corporate Sales Director Jenny Powley said, "We have developed a powerful relationship with DFC which will provide their customers with the level of Breakdown Cover and Accident Management they would expect from the DFC brand."
This will provide further support to businesses looking to drive down costs and provide highly accurate insight into how fleets are functioning in terms of fuel consumption and driving styles.
The new partnership with the RAC will not only provide peace of mind for DFC's customers in terms of breakdown, with eight out of ten vehicles being fixed at the roadside, but will also help support business and personal customers with a range of service enhancements.