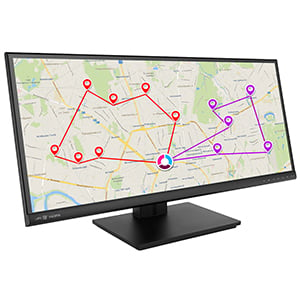 New white paper shows the uses of telematics
The Fleet Industry Advisory Group (FIAG), which is dedicated to developing and sharing best practice among fleet decision-makers, has published its latest white paper.
Titled 'Telematics Explained', publication of the white paper coincided with FIAG holdings its second workshop today (Wednesday, 12th November) focusing on fleet use of the increasingly in-demand technology.
FIAG chairman Geoffrey Bray said: "Telematics is revolutionising the way in which companies run their vehicles and employees drive them. The telematics market is moving at a rapid pace making what was considered the future of fleet management now a central part of operations for many."
The white paper includes case studies on four businesses that have introduced telematics to their fleet operations. This includes insight from Graham Bellman, director of fleet services at Travis Perkins; Martin Carter, operations director at Stannah Management Services; Ged Raymond, fleet manager at Autoglass and Ian Housley, health, safety, environment and quality director at Clancy Group – each explain how telematics has benefited their respective operations.
Travis Perkins has installed telematics across its 3,300-strong fleet of light commercial vehicle and trucks and Mr Bellman said: "Using data delivered by telematics and interpreting it has delivered savings totalling millions of pounds year-on-year to the company's bottom line."
Telematics is a key tool in the fleet management armoury at Stannah, the world-leading stairlift manufacturer, and Mr Carter, in charge of 600 company cars and light commercials, said: "Telematics is not a silver bullet, but it is one thread of fleet management and an integral part in helping manage vehicles."
One of the major benefits for Autoglass of the introduction of telematics to its 1,400-strong fleet of vehicle glass repair and replacement vans has been a 9% fuel bill saving. Mr Raymond explained: "The huge saving in our fuel bill is the result of improving driver behaviour."
Clancy Group, best known via its civil engineering and utilities division Clancy Docwra, has fitted telematics to more than 1,100 light and heavy commercial vehicles. Mr Housley said: "Telematics has a major role to play within the cost management of the Group's fleet division. It is one of the many pieces in our fleet management jigsaw, and it is difficult to imagine telematics now not being used."
The white paper looks at the legal implications for businesses of introducing telematics and the benefits of data collection from the in-vehicle 'black boxes' – including fuel and CO2 emission savings, productivity improvements though improved journey planning and scheduling, operating cost reduction and safety improvements as a result of driver performance management.
Although many fleets have still to embrace telematics, the white paper concludes that the data delivered to fleet decision-makers from the technology can be used to improve operating efficiencies, reduce costs, increase compliance and ultimately improve customer service.
The white paper called "Telematics Explained" is available as a free download to FIAG members at www.fiag.co.uk.