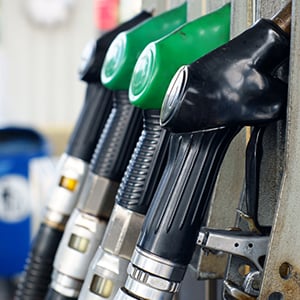 Too good to be true?
The fall in oil prices could lead the Government to create a fuel tax trap for road users, according to fuel and mileage specialist The Miles Consultancy (TMC).
Although last week's Autumn Statement ruled out a fuel duty increase before the next general election, the stage is set for a return to above-inflation tax rises next year.
Oil prices last week fell below the $75 per barrel benchmark, blowing the doors wide open for a return to above-inflation increases in fuel duty under the Fuel Price Stabiliser regime.
Paul Jackson, managing director of TMC, said: "Reviving the duty escalator would be a huge gamble by the next government. It would be a bet on oil prices staying low, thus offsetting the negative impact of higher tax on economic growth. Even a modest uptick in world demand for oil will send the price back up again very quickly. Raising fuel duty would hit fleets with a double-whammy.'
TMC are urging fleets to capitalise on falling fuel prices by focusing on efficiency and productivity: "The reason for lower oil prices is not a glut of new crude," continued Mr Jackson, "It's because major consumers like fleets are much smarter at using in-depth information on vehicles and drivers to get the most out of every litre of business fuel."
TMC's analysis shows that UK pump prices started falling in real terms in 2011, when the Government abandoned the fuel duty escalator. Starting in 2006, the Fuel Duty Escalator pushed pump prices 25% higher in real terms than the level which sparked nationwide fuel protests in 2000. Since the Government abandoned the escalator in 2011, however, the real price of diesel has dropped by 17% despite oil prices remaining at all-time record highs until the second half of this year.