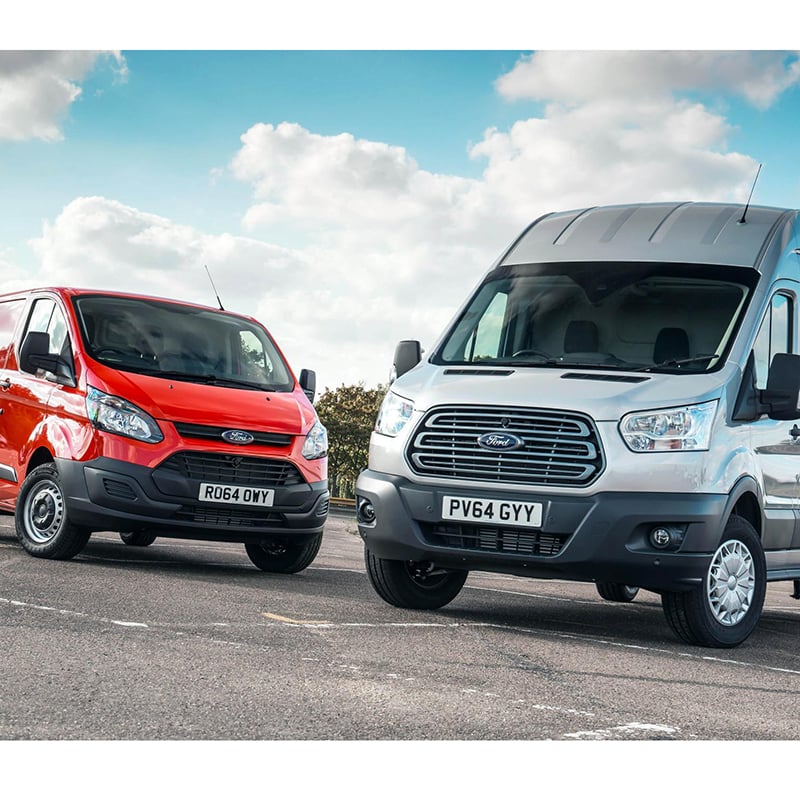 Leading the way
Ford set a new sales record in September with 15,503 commercial vehicle registrations
In its 49th year of UK commercial vehicle market leadership, figures released by the SMMT show a total market share of 28.3% under the Ford Transit nameplate – Transit, Transit Custom, Transit Connect and Transit Courier – last month. This would place the Ford Transit family second in UK total vehicle sales, behind only the UK's perennial favourite, the Ford Fiesta.
Total commercial vehicle (CV) registrations in the UK for the year to date were 274,210, up 12.3 per cent compared with the same period last year. Total sales of Ford CVs which include the Transit range, Ford Ranger and Ford Fiesta Van were up in September at 15,503, compared to 10,766 for the same period in 2013.
Year to date, Ford has sold 65,378 commercial vehicles for a 23.8 per cent overall market share versus 55,589 units and a 22.8 per cent market share in the same period in 2013.
Ford CV sales were further boosted in the new "64" registration month by the full availability of Ford's extended CV range. Ford light commercial sales for the year to date, bolstered by the launches of the new Ford Transit Connect and the all-new Ford Transit Courier, have increased from 8,115 and 11.2 per cent market share in 2013 to 12,643 and 17.2 per cent in 2014.
Mark Ovenden, Ford of Britain chairman and managing director, said: "In the high volume September sales month, Ford beat the overall UK market volume increase and maintained its strong sales momentum to secure record sales.
"Our extended Ford Transit family, which now has full availability since the arrival of the Ford Transit Courier in July, is selling at record levels."
Ford's first-ever small Transit van, the Ford Transit Courier, offers best-in-class fuel efficiency and 10 per cent more load volume than its direct competitors with 2.3m³ (SAE) behind the bulkhead. Since July, when volume deliveries of the Ford Transit Courier reached dealerships, Ford has sold 675 units.