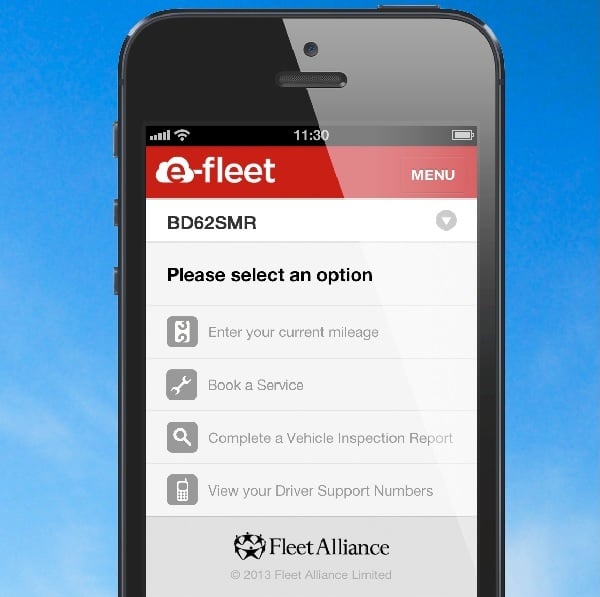 Part of the deal sealer
Fleet Alliance selected to professionalise the management of SERS mixed fleet of 140 cars and vans
SERS, experts in the design, supply and installation of energy-saving solutions, has been one of the country's leading specialists in external wall insulation for more than 20 years.
Nationally, the company operates around 35 leased cars for sales staff, management and directors, and 105 vans, primarily for site-based staff such as supervisors and site managers, which are purchased outright.
The company previously managed its fleet inhouse but, as the business has continued to grow, so has the complexity of managing the fleet. A board decision was taken to go out to tender to a number of leading fleet management suppliers, and Fleet Alliance was selected.
Fleet Alliance is also increasing support for all SERS drivers with the introduction of its award-winning e-fleet mobile app. The app allows drivers to update business and private mileage, electronically complete vehicle inspection reports and access key support services remotely through their smart phones and other mobile devices.
SERS Group Director, Mike Roberts, commented: "As our business expanded so it became increasingly obvious that we needed a specialist provider to help manage our fleet more professionally.
"The appointment of Fleet Alliance will make our lives easier as well as providing us with detailed reporting of fleet costs, mileage returns and the condition of our vehicles. It will also free up someone's time internally and allow us to concentrate on our core business," he said.
Fleet Alliance Corporate Sales Director, Rob Wentworth-James, added: "Our e-fleet platform will provide regular reporting on all aspects of the fleet which will enable the more accurate and error-free management of the SERS fleet. At the same time, we have increased support levels for SERS drivers through our e-fleet mobile app which provides them a whole raft of services which can all be accessed remotely at the touch of a button."