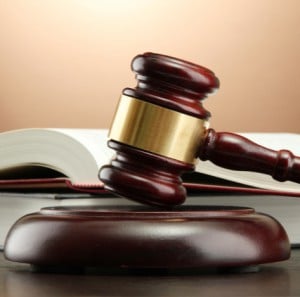 LAW: Paul Anthony Roberts fined £12,000
The owner of a Leicestershire transport company has been fined £12,000 for safety failings after a mechanic was killed during a jacking operation.
Mark Wintersgill, 25, of Leicester, died of catastrophic head injuries while attempting to jack up the axle of a double-decker HGV trailer at PPR Transport Services, Lutterworth, in June 2012.
Mr Wintersgill was pronounced dead at the scene after the jack separated from the axle and struck him.
Business owner Paul Anthony Roberts, also of Lutterworth, received the heavy fine – plus costs of £43,000 – after pleading guilty to failing to protect his employees at Leicester Crown Court.
The court heard Mr Wintersgill was attempting to jack the trailer on concrete ramps, meaning the trailer's landing legs were below rear-axle level – potentially leading the unit to rock forward when the jacking began.
Mr Wintersgill was using an air jack powered by a compressor, and is thought to have put two wooden blocks on top of the jack to achieve a greater lifting height.
These may have further destabilised the equipment and separated, the court heard, causing the jack to jump under the pressure of the load.
The court was told that Mr Wintersgill should not have been under a vehicle being lifted until it was fully supported by appropriate chassis or axle stands.
Mr Roberts, prosecutors said, was responsible for ensuring on-site work was properly assessed and controlled, with suitable safety measures, training and equipment in place.
David Lefever, Inspector at the Health and Safety Executive (HSE), said: "This was a tragic incident that could have been prevented had a few basic precautions been taken.
"Mr Roberts should have ensured that this regular work activity was carried out in a safe location on firm, level ground.
"He should also have ensured his employees were supplied with the correct equipment and that they were trained in how to use that equipment safely.
"He should have monitored how employees were carrying out this task and stopped the routine use of wooden blocks, which was a highly dangerous practice.
"He should also have ensured his employees followed a safe system of work.
"He failed to do any of that and as a result a young man paid with his life."
Jeanine Erasmus, Mr Wintersgill's mother, added: "Nobody should have to bury their 25-year-old son.
"No-one should feel needless pain and suffering.
"Mark was an extraordinary son and human being who did not deserve this fate."