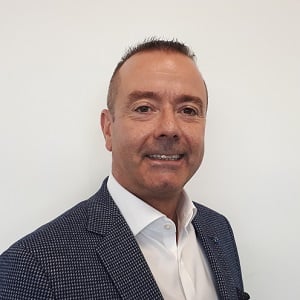 Derek Bryan, Vice President EMEA at Verizon Connect has been looking forward to trends in fleet management and the factors that potentially have a significant effect.
Managing a business has its challenges, especially a major enterprise with employees in the field spread across multiple locations. Driving efficiencies, ensuring the business remains compliant and making the most of your drivers out in the field is key. Last year, we saw major development in the fields of AI, automation and electric vehicles that are changing the nature of work. In this piece I will discuss the top three things that will impact how fleets will operate in the months ahead.
Gig economy workers will drive the need for mobile workforce management 
If you haven't heard of the gig economy, you might think it's just more jargon, but it's probably an industry that you've already engaged with or contributed to. If you've used a ride-share service, got a take-away from a number of different food delivery apps or even received a parcel from a courier, you have benefitted from the gig economy. In fact, the gig economy is also a major employer. McKinsey highlights that 20-30 per cent of the European workforce belongs to the gig economy, from freelancers to temporary workers.
The rise of remote working has led to more workers being out in the field which can create logistical challenges for employers. For those working outside of office-based roles, it's proving harder to keep track of where everyone is and how efficiently, safely and productively they are performing.
Mobile Resource Management (MRM) plays an increasingly vital role in facilitating how managers support remote workers in near real time. The technology can provide reports on remote employees, monitoring everything from current location and routes taken to fuel usage. It can also be integrated with other business software, such as payroll, HR, finance, and health and safety. Operations managers can also scale up and scale down resources to suit their current staffing requirements.
A continued focus on cleaner fuels
From the T-Charge in London, to pledges from the French and UK governments to ban diesel and petrol sales by 2040, the cleaner fuel debate dominated the headlines in 2017. Throughout 2018, we'll see further restrictions on diesel vehicles. For example, newly registered diesel cars face a tax increase starting from Sunday, April 1.
The vehicle industry has developed several initiatives to help reduce the negative emissions from diesel fuels – from selective catalytic reduction (SCR), to diesel particulate filters. In fact, all diesel vehicles produced after 2009 have in-built diesel particulate filters (DPVs) designed to reduce pollution levels. However, these tools require additional management processes. With SCR, a catalytic solution needs to be monitored closely in the engine, while DPV filters can get blocked up or faulty, leading many to remove the filter to avoid costly repairs.
While fleets can't switch to EVs or other fuels overnight, there's plenty of small steps fleet managers can take to manage the change and reduce the impact of penalties. For example, keeping on top of vehicle maintenance via a fleet management system. This can help businesses schedule regular health checks and spot a faulty DPV before it gets too costly to repair. Elsewhere, this technology can also help fleet managers plan routes more effectively which can help to cut down on excess fuel consumption and drive end-customer satisfaction.
Evolving legislation
The first major legislative change to be aware of in 2018 is the General Data Protection Regulation or GDPR, an EU directive that will be integrated into UK law. This new regulation strengthens and unifies data protection for individuals within the European Union, whilst addressing the export of personal data outside the EU. For businesses this will mean strict compliance requirements surrounding how customer and personnel data is stored and shared. For fleet businesses, this will mean careful planning to ensure the masses of driver data and reports as well as customer information is kept fully compliant. There's now fewer than 100 days left until the legislation kicks in so it's advisable for businesses to start planning ahead for this legislative change.
Additionally, with the UK set to leave the EU in 2019, there will likely be changes impacting the way businesses are run. Some laws will transfer over to UK jurisdiction, whereas others will make more sense to stay under EU control.  How this transition will form in the months and years ahead will be quite difficult to predict. However, some changes to the law have already been scheduled for 2018, leaving time for organisations to prepare and get on the front foot.
Final thoughts
The market is shifting towards a more customer-centric approach, requiring businesses to adopt to new models of working including the on-demand or gig economies. Compounding that is evolving regulation and compliance requirements. Companies are having to digitally transform at pace, and solutions like MRM can help businesses to gain insights in near real-time, break down silos and better support the mobile workforce. Whatever this year has in store, businesses will need to be prepared to adapt, being agile and having the ability to scale up and down will be a key driver for success in the year ahead.