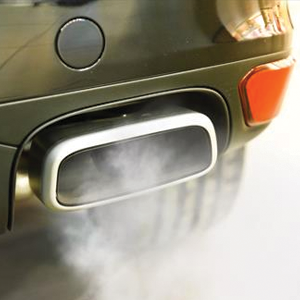 ROAD SAFETY and breakdown organisation GEM Motoring Assist is urging all drivers not to leave their engines idling. Not only is the practice illegal, but it also has an impact on health and the environment, and is an unnecessary use of fuel, says GEM.
Idling is the term given to leaving your car's engine running while your vehicle is stationary and you are not planning on moving off.
According to GEM road safety officer Neil Worth, idling your engine is not only against the law, but it also makes a significant contribution to the 40,000 air pollution-related deaths in the UK each year1.
"Idling means your car, van or truck pumps loads more carbon dioxide, carbon monoxide and other potentially harmful exhaust gases into the air.
"That's why it's an offence under section 42 of the Road Traffic Act 1988, as made clear by Rule 123 of the Highway Code. Leaving a vehicle engine running unnecessarily while stationary on a public road can land you with a £20 penalty charge notice.
"So we ask drivers to think twice before sitting stationary in their vehicle with the engine running. By switching off you will be helping to improve air quality, reducing your carbon footprint and complying with the law."