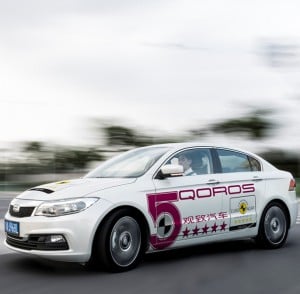 AWARD: Five-star Qoros 3 Sedan
The Qoros 3 Sedan and Kia Carens have both bagged the maximum five-star Euro NCAP safety rating.
Euro NCAP praised the Qoros 3 Sedan for its 'good overall protection', with the first Chinese-developed car to achieve five stars hailed as 'a significant step up' from previous exports.
Michiel van Ratingen, Secretary General of Euro NCAP, said: "It is pleasing to see that a new manufacturer like Qoros should place a high emphasis on safety and perform well in our tests.
"Manufacturers know that consumers are used to the highest levels of protection and that new cars will be scrutinised if they are put on sale in Europe."