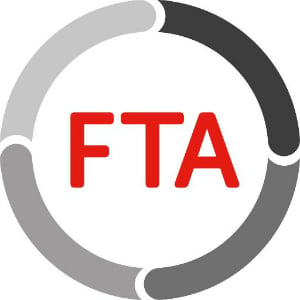 Leading south west housing provider DCH, has become the first social housing group in the region to achieve the Freight Transport Association's coveted 'Van Excellence' operator accreditation, recognising its commitment to safer, more efficient and sustainable van operations.
DCH maintains and manages more than 23,500 places to live across Devon and Cornwall and operates more than 250 light commercial vehicles. The Van Excellence scheme promotes the highest standards of van operation and driving by accrediting operators against an industry code of good practice.
Paul Ayris Fleet Manager from DCH said: "For DCH operating in a challenging geographical area throughout the south west it is important that we are using sustainable, safe and efficient van operations. We achieve this by ensuring that our front-line staff are supported whilst driving via our fleet management support team ARI. Telematics support our operations team whilst providing feedback on our drivers to help maintain driver safety and mitigate risk.
"We are proud to be awarded Van Excellence accreditation after a vigorous audit to ensure our fleet operation is above and beyond current transport and government requirements. It helps demonstrate to our customers and employees that we are a responsible and safe vehicle fleet operator."
DCH's 250 strong fleet covers around 300,000 miles per month across the south west, last year spending £32m on maintaining and improving its homes, carrying out 69,000 repairs. In the past year the fleet has improved its environmental targets ensuring that its van operations are sustainable whilst getting to residents on time every time. DCH's fleet is supporting the business by continuously improving customer service figures ensuring that customer satisfaction remains high at 92% with 99.5% of emergency repairs completed within 24 hours.
DCH was supported during its application by Van Excellence gold partner ARI, the world's largest privately held fleet management company.
Jason Chamberlain, Sales and Marketing Director fromARI said: "ARI is a world leader in its commitment to safety and operationalexcellence. We're proud to have supported DCH in achieving this highly sought-after accreditation and will continue to collaborate with the Freight Transport Association in its drive to raise standards across van fleets."
The Van Excellence scheme is aimed at raising compliance levels across the sector by setting high standards and sharing best practice, professionalising the industry and moving away from the traditional 'white van man' image.
Mark Cartwright, FTA Head of Vans said: "The Van Excellence scheme is an extremely robust and complete measure of an organisation's approach towards the compliant, safe and efficient running of its fleet. I am delighted to announce that DCH has achieved Van Excellence accreditation. This is an achievement which demonstrates the group takes its corporate responsibilities very seriously indeed."