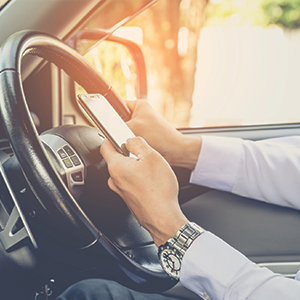 Commenting on the news, Joshua Harris, Director of Campaigns for Brake, the road safety charity, said: "Phone use behind the wheel is an increasing menace on our roads, nearly halving driver reaction times and posing a serious threat to the lives of other road users.
No call or message is worth a life and Brake is calling upon all drivers to put their phones away in the glovebox, out of reach.
"This week's crackdown on mobile phone use whilst driving is to be welcomed. Drivers should have the expectation that if they use a phone behind the wheel, they will be caught. However, this outcome can only be truly delivered through a more concerted and long-term police enforcement effort.
"Shockingly, research has shown that hands-free calls cause almost the same level of risk whilst driving as hand-held – last year a driver using a hands-free device was found guilty of causing death by dangerous driving. Brake urges government to regulate against hands-free phone use at the wheel, ridding our roads of the menace of distracted driving."