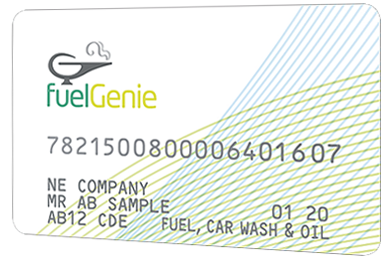 Fuel card provider fuelGenie has been officially accredited to supply fuel card services to the National Health Service in England, Wales, Scotland and Northern Ireland, as well as to other public sector organisations in the UK.
fuelGenie is the only dedicated supermarket fuel provider listed on the NHS Shared Business Services Framework, meaning the organisation can now benefit from the low-cost solution.
Dave Taylor, Category Manager at NHS Shared Business Services said: "Following a rigorous process of bidding, vetting and verification, we're happy to announce that fuelGenie is now an officially recognised supplier within the NHS Shared Business Services Framework.
"Suppliers are only approved once they have demonstrated meeting our strict standards with regards to value for money and quality of service."
fuelGenie is free to use and allows savings of over 3 pence per litre of fuel,* by providing access to low-cost petrol and diesel at over 1,370 conveniently located supermarket forecourts.
Robert Pieczka, managing director of fuelGenie, said: "We are very proud to have received this accreditation from NHS Shared Business Services. We now look forward to helping this important organisation deliver its services to citizens all over the country, as well as working with other public sector organisations across the UK."
fuelGenie works by providing a fuel payment card for each driver, linked to an online account management system from which administrators can easily supervise usage, set spending limits and manage driver accounts.
The National Health Service operates a vast network of emergency and operational vehicles across the length and breadth of the country.
NHS Shared Business Services is the second public organisation to name fuelGenie as an approved supplier recently; the Crown Commercial Service (CCS) accredited the company in a similar move last year.
Both NHS Shared Business Services and other public sector organisations can now save time switching or opening a new account with fuelGenie as the OJEU procurement is complete, and terms and conditions are pre-approved and established.