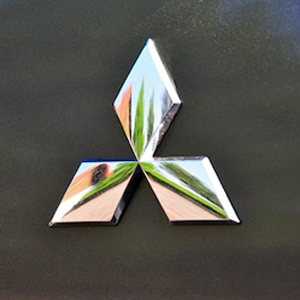 Silverstone, the home of British motor racing, has chosen a fleet of Mitsubishi L200 pickups to help keep its operation firmly on track.
The iconic motorsport venue has purchased 21 of the award-winning, all-wheel drive pickups to assist with its onsite requirements. The versatility of the Mitsubishi L200 means that Silverstone will use its new pickups for a variety of roles, spanning track side support and vehicle recovery to maintaining security and safety throughout its world-class facility.
Silverstone's new Mitsubishi L200 – consisting of eight Single cab, eleven Double Cab and two Club Cab versions – replace a number of the circuit's previous Mitsubishi L200s and also similar vehicles from another manufacturer.
After considering a host of rival vehicles, Silverstone opted for the Mitsubishi L200 based on its value and high standard specification. The order was negotiated and managed by JCT600 VLS (Vehicle Leasing Solutions) – the specialist, business-focused leasing division of the renowned, family-owned JCT600 automotive group – as part of its exclusive four-year partnership with Silverstone to manage its entire fleet.
Each of the Mitsubishi L200s, which are finished in either Aztec Red or Polar White, feature the striking Silverstone livery and JCT600 VLS decals. All have been ordered in 4Life specification, aside from one Double Cab version that is in Titan trim. All are powered by a 2.4-litre turbodiesel engine complemented by a six-speed manual transmission.
As standard, the 4Life trim level offers such features as the Easy Select 4WD system with rear differential lock, air conditioning, central door locking with keyless entry, 16-inch alloy wheels (Club Cab and Double Cab), Bluetooth connectivity*, daytime running lights, Hill Start Assist and Trailer Stability Assist.
On top of the generous standard specification, JCT600 VLS tailored the vehicles to Silverstone's requirements with a host of extras. Depending on their usage, the Mitsubishi L200s were ordered with Truckman tops, beacons, towbars and loadliners, all of which were added before they were delivered ready-for-work by the corporate operation of Riverside Mitsubishi in Doncaster.
Lee Thomas, Procurement and Contracts Manager, Silverstone Circuits, said: "The Mitsubishi L200 simply couldn't be beaten on price and, combined with its equipment and the reliability of our previous versions, it was the perfect pickup for our varied needs. The build quality is very good and our team finds the L200 very easy and comfortable to drive."
Rob Lindley, Managing Director, Mitsubishi Motors in the UK, added: "We're delighted that a name that is synonymous with the very best of UK motor sport and is renowned on a global level has chosen the Mitsubishi L200 to keep its operation running smoothly. Silverstone's confidence in our award-winning pickup perfectly underlines why it is a leader in its rapidly-growing sector and the go-to choice for businesses who require the most durable and capable of working vehicles."
Priced from £19,305 (CV OTR), the Mitsubishi L200 is available in Single, Club and Double Cab body styles. The pickup offers a payload of up to 1,060kg and a towing capacity of up to 3.5 tonnes (braked)**.
*Please note that Mitsubishi cannot guarantee compatibility with all mobile phones and Bluetooth devices with the handsfree system fitted to this vehicle. Please check with the mobile phone manufacturer for further information on compatibility.
**3.5t towing capacity is possible with 3 axle braked trailer; 3.1t towing capacity is possible with 1 or 2 axle braked trailer; 0.75t towing capacity is possible regardless of the number of trailer axles or trailer brakes