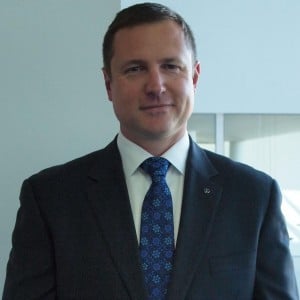 CHIEF: Robert Muller, of Mercedes-Benz UK
Robert Muller is the new Network Operations Director at Mercedes-Benz UK.
With effect from September 1, Mr Muller will replace Ewan Ramsay, who will continue to develop his international career outside of the UK.
Mr Muller joined Mercedes-Benz UK from Mercedes-Benz Canada in 2012, as General Manager of Operational Excellence.
A successor for this role will be announced in due course.
Marcus Breitschwerdt, President and CEO of Mercedes-Benz UK, said: "I would like to thank Ewan for his contribution and the successful measures he's put in place to help our business thrive.
"Robert Muller brings a wide range of previous automotive and retail experience, as well as network operations, meaning he's ideally placed to further build on the momentum already gained through what has been a record year for Mercedes-Benz in the UK."