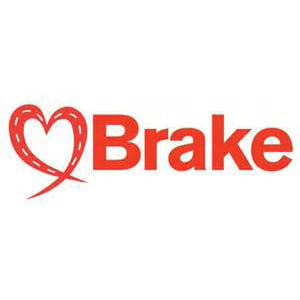 The European Parliament's Transport Committee has demanded that new cars be fitted with a range of life-saving technologies as standard, including automated emergency braking systems, intelligent speed assistance and seatbelt reminders in all seats.
In a non-binding resolution responding to a report by the European Commission, 'Saving Lives: Boosting Car Safety in the EU', adopted today in Brussels, the committee said that "more effective measures" are needed to reach a goal of "no fatalities".
Last year, the European Commission published a list of 19 safety technologies that it is considering making mandatory. Brake recently led a coalition of NGOs and industry bodies in writing to UK Roads Minister, Jesse Norman MP, urging the Department for Transport to support these measures and champion continued improvements under UK legislation following Brexit.
The technologies under consideration for new cars include automated emergency braking systems (AEBS) and intelligent speed assistance (ISA) – an overridable system for helping drivers keep within the speed limit – as well as updates to crash-testing requirements to protect vehicle occupants and people outside vehicles. The EC is also considering measures specifically for lorries, to protect people on foot and bicycles, including improvements to lorry drivers' direct vision.
The Transport Committee has called for new legislation to be proposed by the European Commission no later than the first quarter of next year.
Commenting on today's resolution, Jason Wakeford, Director of Campaigns for Brake, the road safety charity, said: "Vehicle safety standards were last updated in 2009 and, in light of significant advances in technology since then, improved life-saving safety measures should be fitted to new vehicles as standard.
"Today's resolution from MEPs is warmly welcomed. Recent UK government statistics show that almost 1,800 people were killed in collisions last year, a rise of four per cent from 2015 and the highest annual total since 2011. Improved minimum standards for new vehicles is essential to reduce deaths and serious injuries on our roads.
"We continue to call on the UK government to ensure its voice is heard in Europe, supporting the introduction of all 19 safety measures listed in the EC's December 2016 report, and ensuring these measures are retained and further developed after Brexit.
"Improved vehicle standards, along with better investigation of the causes of crashes and injuries, are crucial to deliver the 'safe system' approach adopted by Britain, driving towards the ultimate target of zero road deaths."