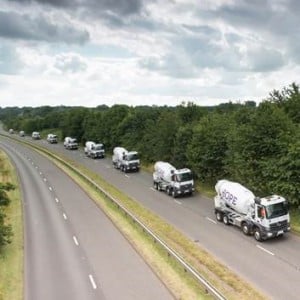 Menu pricing now accounts for a third of fleet service and maintenance jobs by volume, reports epyx.
The finding is taken from transactions through the company's 1link Service Network e-commerce platform, which is used to handle SMR for more than three million company cars and vans.
Tim Meadows, commercial director, said: "The growth of menu pricing has been underway for some time but has gathered pace in recent years, largely because the technology in our systems has made adding fixed price jobs much easier.
"This trend has been especially apparent across franchise dealer networks as they seek to retain as much fleet business as possible by offering a high degree of cost certainty.
"In a typical month, we now see that around a third of jobs through 1link Service Network are menu priced. This has risen markedly in the last five years and is, we believe, a noteworthy trend."
Tim said that the market had reached a point where fleets expected almost any standard job on a car to be menu priced.
"If you looked back a decade, many dealers had few fixed price jobs available apart from standard servicing. Everything else was essentially a quotation and the final price was flexible.
"That is now seen as largely unacceptable for anything other than very unusual jobs, certainly as far as the major fleet manufacturers are concerned. Fleets want to know their invoice total in advance."
Tim said that epyx expected the level of menu pricing to continue to rise over the next couple of years.
"More and more manufacturers are recognising the benefits in introducing menu pricing programmes as they look to make greater inroads into the fleet market. Also, the established manufacturers continue to see the value of extending their menu priced offering."