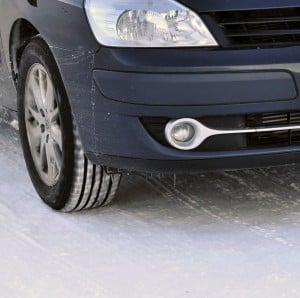 SEVERE: Motor Codes urge winter checks
Motorists should ensure they always check their cars before setting out in severe weather, Motor Codes have urged.
Nearly half of all UK motorists make no checks of their cars before travelling in such conditions, figures show, and Motor Codes are advocating the government's ambition to change this behaviour.
They will support the Highway Agency's 'make time for winter' campaign by ensuring their network of approved garages offer all promotional material and free advice to motorists.
Chris Mason, Managing Director of Motor Codes, said: "This is common sense.
"Modern cars are packed with advanced technology to make driving safer but it is equally important that drivers check the conditions and ensure they and their vehicles are fully equipped and prepared for the effects of cold conditions.
 
"The Highways Agency is determined to keep traffic flowing but a really important contribution comes from us motorists.
"If you're not confident about checking your car over, then ask the experts at your local Motor Codes approved garage."
 
Motor Codes garages will have all the information, technical expertise and parts necessary to equip motorists for the winter, as advised by the Highway Agency.
This includes the following advice:
Check your vehicle – fuel and fluid levels, electrics and tyres – before setting out
Be prepared with an emergency kit in your vehicle, including ice-scraper, de-icer, warm clothes and blankets, torch, boots, first aid kit, jump leads, a spade, a road atlas and sunglasses
Plan your journeys
If the weather is very severe, consider whether your journey is essential or travel at a different time
Remember that even when roads have been treated with salt, ice can still form, particularly on bends or under overhanging trees