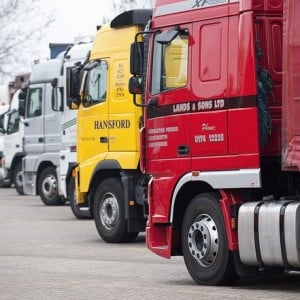 URGED: Lorry drivers should focus on safety
Lorry drivers must prioritise safety, the Freight Transport Association (FTA) have insisted, after 15 fixed penalty notices totalling £2,300 were issued in London on Monday.
The offences truckers were caught for included driving more hours than legally permitted without a break and having vehicles unfit for the roads.
They were issued by the Metropolitan Police Service (MPS) Traffic Command as part of a road safety operation.
According to MPS, more than 70 lorries were stopped and checked by officers on Vauxhall Bridge Road, Whitechapel Road and Albert Embankment.
In addition, around 100 cyclists were stopped and given safety advice by officers from the Safer Transport Command, where there were concerns about their behaviour.
James Hookham, Managing Director Policy and Communications at the FTA, said: "There is no excuse for poor standards in truck and van fleets.
"It is imperative that all commercial vehicles on our roads are fully maintained and roadworthy, and that all drivers are competent and comply with the rules on breaks and rests."
The FTA provide member operators with management and driver training and carry out approximately 100,000 vehicle inspections each year.
"Road safety is crucial for all; FTA believes it is extremely important that everyone should share roads safely."
Image courtesy of Highways Agency, with thanks.