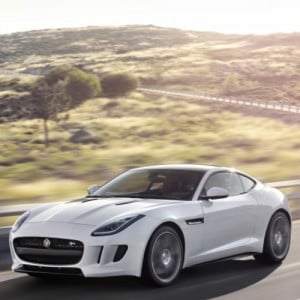 NEW: Jaguar announce F-Type specification
Jaguar's new F-Type Coupe will be priced from £51,235, it has been confirmed.
Dubbed as the 'most dynamically capable, performance-focused production Jaguar ever', the car is available in three versions: the F-Type R, F-Type S and F-Type.
The range-topping £85,000 R version, with a 5.0litre V8 supercharged engine, hits 0-60mph in 4.0seconds and a limited top speed of 186mph.
Meanwhile, the F-Type and £60,235 F-Type S achieve 0-60mph in 4.8seconds and 5.1seconds respectively, thanks to their 3.0litre supercharged V6 engines.
Phil Popham, Group Marketing Director at Jaguar Land Rover, said: "The F-Type Coupe provides its driver with a unique sports car experience.
"It combines seductive design with cutting-edge technology and performance which is truly breathtaking.
"Engaging, precise, intuitive and alive – it is the definitive sports coupe."