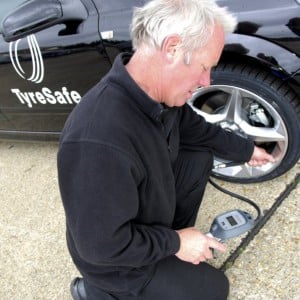 SIGNED: Three councils join TyreSafe
Three local councils in England and Scotland are signing up to leading tyre safety organisation TyreSafe.
Heralding from the Wirral, St Helens and the Shetland Islands, the new advocates have joined in time to get behind October's Tyre Safety Month campaign.
Tyre Safety Month will remind drivers about the importance of correct tyre pressures.
Stuart Jackson, Chairman of TyreSafe, said: "While it's always great news to welcome new supporters, it's particularly pleasing to see those from the public sector who can make a huge difference to road and tyre safety in their respective regions.
"Indeed, motorists in these areas are likely to see a wide range of activities designed to educate them about how they should properly maintain their tyres to stay safe and legal."
As well as public bodies, TyreSafe members and supporters come from all sectors of the automotive industry.
"Whether you represent a public body or the private sector, then it's not too late to get behind tyre safety month, plus you can still support TyreSafe which also runs a variety of other specific tyre safety campaigns throughout the year," added Mr Jackson.
A list of TyreSafe members offering free tyre safety checks can be found by visiting www.tyresafe.org.
Meanwhile, organisations keen to join forces with TyreSafe should contact Christine Joyce on 0845 301 6852.