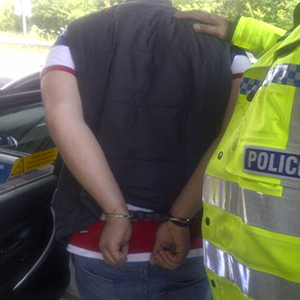 ROAD SAFETY and breakdown cover specialist GEM Motoring Assist is adding its support for the recent speech in the House of Lords (27 June) by Viscount Simon on the value of roads policing. As well as serving as GEM President, Viscount Simon is a vice chairman of the All-Party Parliamentary Group for Transport Safety.
In his speech, Viscount Simon criticised the delay in publication of the latest road casualty figures. It is usual for these to become available in June, but no reason has been offered by the Government for its decision to postpone publication of the 2016 figures until September. He warned that provisional figures published earlier this year indicated a rise in total road casualties for each of the past three years.
"The trend is in the wrong direction and we badly need good information on which to base [future] policy," he said.
Viscount Simon warned that there was a lack of investment and recognition of the role that roads policing plays in protecting our communities from harm.
"Should the benefits of roads policing be better understood, there is a real opportunity to strengthen this area, which could have a positive impact on road safety and safer communities if supported at government level," Viscount Simon said.
Other Government delays highlighted in Viscount Simon's speech included:
Type-approval of technology
Currently the UK leads the world in the development of traffic safety technology, yet progress is not being made nearly as quickly as it could and should be for equipping officers with technology. For example, legislation was passed a decade ago which made provision for the use of roadside evidential breath testers, to streamline police procedures for drink-drive offences. Yet one target date after another for achieving target approval has been missed, and there is now no target date whatsoever.
Multi-function cameras
Equipment exists that can detect unlicensed or uninsured drivers, speeding, red light running and so on, but type approval for each camera is generally limited to a single purpose. As a result, police are required to buy two or more cameras to do the same job, thereby adding to the costs, or simply failing to enforce.
Collision investigation
Specialist collision investigation units look for evidence that may support a prosecution – for speeding or dangerous driving, for example – but they do not look for wider causation factors, such as pressure from an employer to complete a delivery, or how the design of the car or road contributed to the collision. Investigation branches for rail, air and maritime accidents already exist, so why not for people who die on the roads?
Viscount Simon called for an end to the Government practice of sweeping roads policing operations under the carpet whenever possible.
Commenting on Viscount Simon's speech, GEM road safety officer Neil Worth said: "There were a number of powerful and hard-hitting points put forward. We applaud Viscount Simon in his continuing commitment to speak up on the value of roads policing, the declining number of dedicated roads policing officers and the potential to do so much more with technology.
"GEM believes the unwillingness of Government to support roads policing is a key reason why road casualty numbers are not reducing. We urge the Government to look again at this neglected area and finally to acknowledge the vital role played by roads policing in making our roads and communities safer."