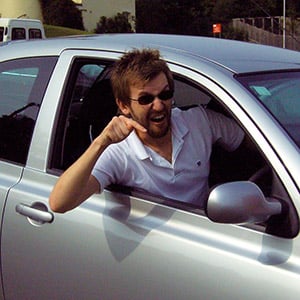 WHITE VAN MAN : Make-over?
Disgruntled van drivers now have the chance to abandon their dubious 'white van man' reputation as inconsiderate road users, thanks to a new contest launched this month by the Freight Transport Association (FTA).
Backed by used vehicle site Motors.co.uk, the new competition is designed to recognise all aspects of positive driving – including manoeuvring, fuel economy, knowledge of road laws, risk awareness and even driver behaviour.
The aim of the scheme, which involves a mix of both practical and theoretical tests, is to crown the winning entrant as the Van Excellence Driver of the Year.
Designed to become an annual event, it is hoped the competition will engender positive behaviours, recognising and encouraging professional, skilled and courteous van driving.
Taking place at Leicestershire's Bruntingthorpe Proving Ground on 10 July, the inaugural Van Excellence Driver of the Year award is offering a range of prizes.
From fleets and drivers alike, organisers of the scheme at the FTA confirm that there has been a huge amount of interest in the competition.
Dermot Kelleher, Director of Marketing and Business Intelligence at Motors.co.uk, said: "This scheme is simply a brilliant idea that really deserves the support of everyone in the van industry and we're delighted to get involved.
"As one of the van industry's biggest online classified sites, we deal with van drivers and fleets on a day-to-day basis.
"We reckon they are often a much maligned bunch, whose 'bad boy – or girl' reputation is perhaps based on the poor behaviour of a few bad apples.
"Let's face it; van drivers play a vital role in delivering essential goods and services to us all – especially nowadays given the huge rise in online retailing.
"We think these hardworking, skilled and courteous drivers deserve recognition for their dedication of professionalism, and this scheme is just the job – who knows, this might finally see an end to the often unfair label given to the 'white van man'."