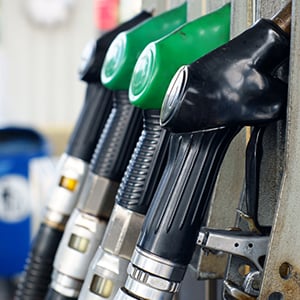 Drivers are less likely to buy or choose a diesel as their next car following the introduction of the tax changes in the Autumn Budget Statement, according to new research from CLM Fleet Management.
Newport Pagnell based CLM, part of the Maxxia Group, commissioned research immediately after the Budget Statement last week at which Chancellor Philip Hammond announced increases to the taxation of diesel cars.
These included an additional 1% Benefit-in-Kind tax rate for diesel cars from April 6 next year, in a move estimated to cost around 800,000 company car drivers an extra £70m a year.
The additional surcharge will apply to all diesel cars that did not meet the latest emissions testing limits under Real Driving Emissions Step 2 (RDE2), a new EU emissions testing standard which applies to all new car registrations from January 2021.
The EU timetable for the introduction of RDE2 means that it is almost certain that no diesel cars currently on the UK roads will be exempt from the increased charge. The government admitted: "It is likely that few, if any, cars will meet RDE2 standards in 2018 to 2019."
At the same time, the Chancellor introduced a Vehicle Excise Duty (VED) supplement that will apply to new diesel cars first registered from next April, so that their First Year Rate will be calculated as if they were in the VED band above.
For example, a Ford Focus diesel (CO2 emissions 91-100g/km) will now be subject to an additional £20 in the first year, a Volkswagen Golf (CO2 emissions 111-130g/km) an additional £40, a Vauxhall Mokka (CO2 emissions 131-150g/km) £300 and a Land Rover Discovery (CO2 emissions 171-190g/km) £400, according to government figures.
The CLM study* which was carried out by independent market research company, ID Insight Consulting, asked a sample of over 250 drivers: "How will the new VED increase for new diesel cars impact on your likelihood to choose a diesel for your next new car?"
A total of 59% of respondents said they were less likely or much less likely to buy or choose a diesel as their next new car as a result of the rise in VED from April.
Drivers were also asked about their reaction to the 1% increase in BIK tax for diesels and the fact that electric and hybrid vehicle drivers will now not have to pay BIK tax for recharging their vehicles at work.
Some 62% of respondents said the changes would not alter their buying decision for their next new car, although 30% said they would be more likely to choose a plug-in car and 17% responding that they would be less likely to choose a diesel car.
The government also announced at the Budget that it would provide £100 million to guarantee the continuation of the plug-in car grant to 2020 to help with the cost of purchasing a new electric vehicle.
Drivers were asked whether this initiative would make them more or less likely to buy a plug-in car as a result. A total of 49% of drivers said it would make them more or much more likely to choose a plug-in car, with 51% saying it would make no difference to their decision.
The Chancellor also revealed an additional £400 investment in charging infrastructure to increase the number of charging points across the country and to help pay for home charging.
However, when asked whether this initiative would increase the likelihood of choosing a plug-in car, 60% of drivers said it would make no difference to their decision with 40% saying they were now more or much more likely to choose a plug-in-car as their next new vehicle.
John Lawrence, managing director at CLM, said the research results showed that drivers were likely to react to the Government's changes and move further away from choosing a diesel as their next car.
"We have already seen a steep decline in diesel sales this year as drivers have reacted to negative publicity around poor air quality and diesels. And these latest announcements look set to accelerate that process.
"However, there is a considerable irony here in that the current generation of Euro 6 emission level diesels are the cleanest diesels ever to hit our roads with lower levels of NOx, particulates and CO2 than ever before.
"The new generation of diesels, including those that meet the RDE2 standards, will be cleaner still, and we maintain that diesels, particularly in situations where long range driving is standard practice, still have a perfectly valid and acceptable role to play in the fleet mix for many companies. "