Finding the time to take a trip abroad can be a challenge but many of us look forward to it. It can be a huge task for especially for motorcycle users abroad. This week's tips give advice on riding abroad from IAM RoadSmart's head of driving and riding standards, Richard Gladman.
Carry an emergency kit. This can consist of spare light bulbs, a continental adapter to help charge your mobile or other electrical items you may carry during your journey and tie downs which are useful on ferry journeys to ensure your bike is secure and isn't going to move. Make sure you are there when it is strapped to avoid accidental damage.
Make sure you have the right insurance; policies normally have a European extension but you need to check. In the event of a breakdown you want to make sure you have international coverage and also know what numbers and companies to get in touch with. Make sure you check the finer details of what the policy actually covers.
Plan your journey. Some sat navs do not function internationally and unless you have a lot of data it can be costly using your phone as a navigation system. It is better to go old school, use a map and know where you are going prior to setting off.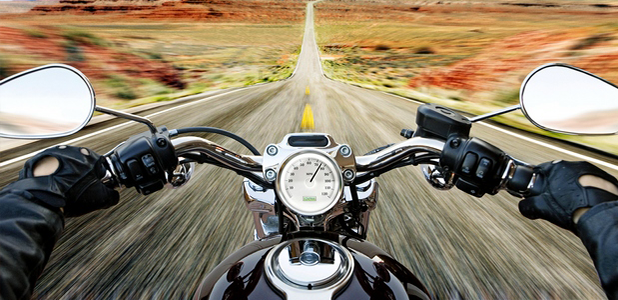 Make sure you have the right documentation. We recommend taking your full driving licence, your insurance documents, both bike and travel documents, you vehicle registration certificate and lastly European Health Insurance Cards and passports, dependent on your destination.
Check your machine before you leave. If you are not up-to-date with your bike servicing we recommend going in for a service to avoid any problems whilst on your trip. Remember the tyres; they need to be legal at the end of the trip not just the start.
Richard said: "A continental jaunt is a great way to explore your bike and take in some new roads and scenery, but proper planning is essential to making the trip a success. Whilst we are all looking to have a great trip, and occasionally things go wrong and we have to be prepared. I recommend attending a 'Biker Down' course which will give you the confidence to help and the expertise to be effective in first aid and keeping others safe.
Having all of your documentation to hand will assist in coping with any breakdown or incident and the emergency lines will always give you access to English speaking help. Stay safe and enjoy a continental summer."