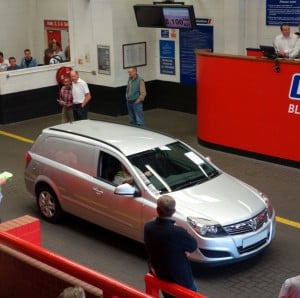 RECORD: Defleeted LCV values hit high
Average values of defleeted LCVs are at an all-time high, British Car Auctions (BCA) have reported.
In September, fleet and lease vans fetched an average of £6,408, a £194 (3.1%) improvement on the previous month.
The month also enjoyed the largest-ever year-on-year value differential, up by £1,406 (28.1%) compared to September 2012.
Compared to August, performance against CAP improved by two points to 105.06%, while retained value against Manufacturer Recommended Price (MRP) rose by a point to 37.03%.
Duncan Ward, General Manager of Commercial Vehicles at BCA, said: "BCA saw exceptional levels of demand for light commercial vehicles during September, with a number of 100% conversions for corporate sellers and notably higher average values for fleet and lease vehicles.
"The market remains very short of good quality stock and with anecdotal evidence suggesting retail activity picked up in September there was very competitive bidding right across the remarketing sector last month."