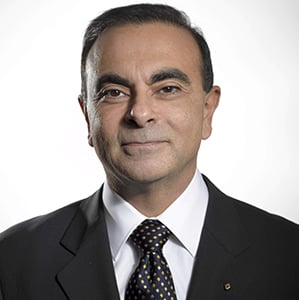 APPOINTED: Carlos Ghosn
Carlos Ghosn has been appointed the new President of the European Automobile Manufacturers' Association (ACEA).
Elected by the Board of Directors, Mr Ghosn – who is Chairman and CEO of Renault – takes over from Philippe Varin, former Chairman of the Board of Management at PSA Peugeot Citroen.
The change is effective immediately.
Erik Jonnaert, Secretary General of ACEA, said: "Mr Ghosn will lead ACEA through an important period of political transition in Europe.
"Under his presidency, ACEA will continue to focus on its key policy recommendations, which are to drive innovation, to foster growth through international trade and to call for a supportive regulatory framework."