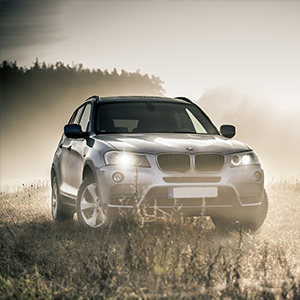 In a recent survey conducted by car tracking company Satrak, it was discovered that BMW was the most trusted car manufacturer when it came to driverless car technology.
Despite respondents being offered a range of tech companies, including the likes of Tesla (of which 19 per cent of respondents indicated trust), Google (18%) and Uber (3%), no less than 52% of respondents said that they would trust a BMW driverless car, which is more than any other brand.
 Other manufacturers that did particularly well were Volvo (39%), Mercedes (36%), and Audi (34%).
Car manufacturers that were included amongst the least trusted were found to be both Škoda (15%) and Citroën (14%).
Aside from brands, respondents were also asked whether they would trust driverless vehicle technology from other countries.
Outside of Great Britain, where 48% of people indicated trust, 41% of people said that they would trust German driverless technology.
Although Germany fared well, other European countries were not so lucky as only 13% of respondents said that they would trust a driverless car originating from France and only 7% said that they would trust one from the Czech Republic, home of Škoda.
Overall it was found that the public still harbours doubts over the safety aspects of the technology as 66% of respondents said that they would not happy to have their children travel in a driverless car while 55% stated that they would not themselves feel safe.
Despite this 51% of people said that they thought that driverless cars might be a good idea although 80% said that it would also be beneficial if people were given additional training when buying one.
When asked what they might do while travelling in a driverless vehicle, 67% of respondents admitted that they would still watch the road over other options such as reading, eating, or playing on a mobile device.
Dan Walton, MD of Satrak said that:
"BMW is one of the most trusted brands in the world so there's little surprise that it's one of the most popular cars. That said, Škoda has managed to make good its reputation over the past five years or so, so I'm a little surprised to see that the company isn't as trusted."
"It's also nice to see that people would trust technology from Great Britain however. There's a lot happening in manufacturing that isn't always positive, so this should offer a boost in confidence for its future."