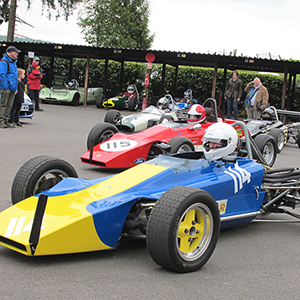 The Midland Automobile Club hosted its 'Speed into Spring' first competitive events of the year at Shelsley Walsh Hill Climb, near Worcester, over the weekend and both drivers and spectators were treated to a very busy and action-packed event on both days.
Making their debut into hill climbing were staff and students from Dudley College who had prepared and entered a Renault Clio 182 with tutor Clive Dawe taking to the wheel, with students acting as pit crew.
Clive, commented: "This has been a fantastic weekend and our reception from the club, fellow drivers and spectators have been simply wonderful, we received support beforehand from Aldon Automotive and regular MAC member and competitor Paul Harris which was also invaluable to help get us started.
"The students are carrying out tasks on the car during the event and their workmanship and attention to detail is excellent, they are being observed on the various tasks as part of their course, and for myself, I have really enjoyed driving but am also delighted to be getting the car back on the trailer in one piece!"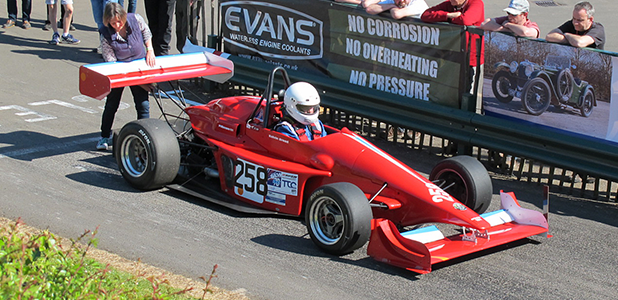 A new running order meant that several club championships could take part individually on each day with the highly competitive Midland Hill Climb Championship separately covering both days.
In the road-going section, Michael Henney and Simon Radnor took class honours, together with regular class leader Roy Standley in his Mitsubishi EVO, while Modified classes produced wins for Rod Wheat, Clive Wooster, and reigning Midland champion Mike Turpin in his all-conquering Vauxhall VX220.
The ever-popular Paul Matty Sports Cars Lotus Championship attracted a full entry and saw handicap wins for Steve Millward in a Lotus Elan S3 and Anthony Shute in a Lotus 69F. One new competitor was Graham Pattinson, of Worcester, who has been attending as a spectator at Shelsley Walsh for many years and has recently been supporting experienced driver Grayham Parker with a variety of Lotus cars.
Graham said: "Having been visiting this venue in awe for over 20 years and then being involved with Grayham and his Lotus cars over the past five years, I feel that it really is an honour and a privilege to be actually competing here myself for the very first time and I am extremely grateful to Grayham for letting me share the beautiful Lotus Elise car and to Paul and June Matty for embracing me into their championship so warmly."
Invited clubs saw class wins for Thomas Robinson in his Realm D-Type in the Jaguar Drivers Club 4-Hills Championship, with Stuart Gilbert sweeping all before him in his brutish MG BGT V8 in the Luffield Cars MG Car Club Speed Championship.
Production and specialist classes saw wins for drivers including John Palmer in a Westfield, Dave Purdy in an Opel Manta, David West in a Peugeot 106, Robert Lancaster-Gaye in a Porsche GT2, David Warburton in a Caterham 7, Ash Mason in a Westfield, Martin Pike in a Ford Escort and Graham Loakes in his Lola T492.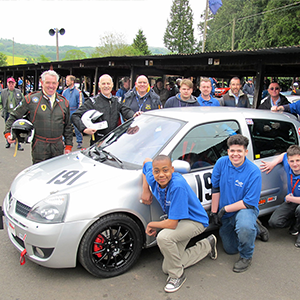 The fiercely competitive racing car classes saw wins Robert Kenrick in the new GWR Raptor, Tina Hawkes in a Force PC, Tim Elmer in a Dallara F399 and Stuart Ridge in his Pilbeam MP53.
A delighted Kelvin Broad, of Exeter, won both rounds of the TTC Group Top Ten Challenge closely-fought run-offs and also set Best Time of Day at 26.24 seconds in his Pilbeam MP101 which is fitted with a supercharged 1340cc Hayabusa motorcycle engine.
Kelvin was keen to dedicate his victory to the late Mick Howlett, known affectionately throughout the paddock as 'Pilbeam Mick' who died recently but was always renowned for his helpfulness and character. Kelvin, said: "Firstly and most importantly I want to dedicate this win to Pilbeam Mick as it is some time since a Pilbeam car took the best time of day, so he would have been simply thrilled.
"It is also the first time that I have ever won a runoff and in fact the first time that I have ever gained the Best Time of Day, so what a wonderful weekend for me and the car it has been."
Regular competitor and MAC member Graham Loakes, added a footnote to the meeting, extolling the virtues of the new trailer park layout and also the developments made to the hill itself over the winter months, saying: "Having walked the course I was initially concerned about the new rows of sleepers at the top, but when actually driving this weekend I didn't even see them …so congratulations to the MAC for their continued improvement work."