Voice activated virtual assistants should be an obligatory feature in all new cars in order to improve road safety, according to driving specialists.
Motoring experts from LeaseCar.uk have called on vehicle manufactures to integrate hands-free vocal activation systems in all new models before they leave the factory.
Fiddling with radios, sat navs and other electrical features while driving can reduce drivers' concentration, judgement and ability to react to situations, causing a potential hazard for other motorists and pedestrians.
Even operating window controls could lead to a momentary lapse of attention while a hand is taken off the wheel and eyes aren't entirely focused on the road ahead.
According to Department for Transport statistics, distraction in vehicle was a contributory factor in 2,823 reported road accidents in the UK in 2017 – including 469 of a serious nature and 79 fatal accidents.
But those numbers could be reduced if a new proposal to build cars with voice activated virtual assistants is taken up by safety conscious vehicle manufacturers.
The ability programme a new route into the sat nav, change radio stations and even adjust the air conditioning or lower the windows simply by talking to your vehicle could reduce the number of accidents on UK roads by allowing drivers to keep both hands on the wheel and both eyes on the road at all times.
It would also bring in-car technology into the twenty first century, with similar user-friendly devices that make lives easier now common place in British homes.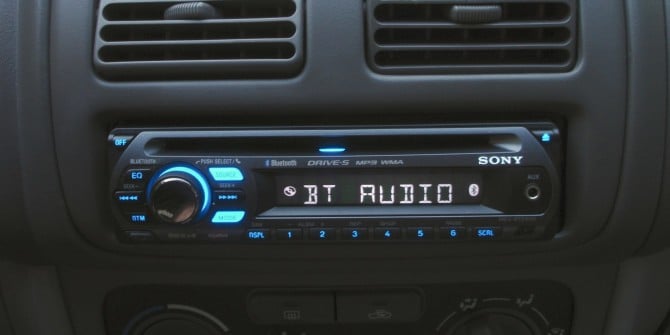 Tim Alcock from LeaseCar.uk said: "All UK motorists are aware that using a mobile phone at the wheel is illegal, but fiddling with your car's build in electronics while driving could be just as dangerous.
"Taking your hands off the wheel, your eyes off the road and your attention away from driving your vehicle for even a moment could be hazardous.
"But if manufacturers were to start selling cars that came equipped with a voice activated virtual assistant, road safety could be significantly improved in the UK.
"It would help reduce the likelihood of an accident by removing drivers' frequent need to operate a touchscreen, buttons or knobs.
"From adjusting the heating, air conditioning and windows to programming a new destination into the sat nav or tuning the radio to a favourite station, a smart system could complete a multitude of in-car tasks for drivers who would simply have to speak to their vehicle whilst driving as normal.
"It would also be a pretty cool and ultra-modern addition likely to be appreciated by many drivers who already have something similar in their home."