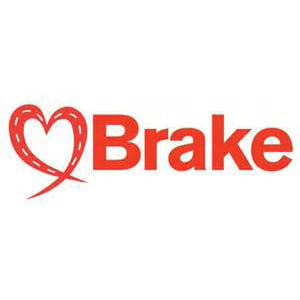 Brake, the road safety charity, with the support of vehicle leasing and fleet management company Arval, announces 2017 training courses throughout the UK to help companies improve the safety of their at-work drivers.
Official figures show that at least 10 people are killed each week and 100 seriously injured in crashes involving people driving for work [1], however, this is likely to be a substantial underestimate as journey purpose is not always recorded by the police at crash scenes.
Brake's Pledge training aims to tackle this worrying figure by providing employers with the tools to raise awareness among at-work drivers on six key areas of road safety. This essential training course offers practical tools and resources on effectively engaging staff and managing road risk. The courses will be delivered by experienced trainer and long-standing Brake supporter Tracey Fuller, from Arval. Tracey is passionate about road safety and will share her experiences of using Brake's Pledge to successfully engage Arval staff and customers.
Course attendees will also receive access to Brake's toolkit of Pledge resources, which includes advice for managers on delivering and implementing different areas of the Pledge, and also educational tools such as videos and posters on six core principles of safe driving:
Slow – within speed limits
Sober – free from alcohol or drugs
Sharp – not tired, ill or with poor eyesight
Silent – phone off and out of reach
Secure – belted up in a safe vehicle
Sustainable – only when you have to
Forthcoming Pledge courses:
Tuesday 14 March 2017, London (UK)
Thursday 4 May 2017, Birmingham (UK)
Wednesday 5 July 2017, Manchester (UK)
Tuesday 19 September 2017, Edinburgh (UK)
Tuesday 10 October 2017, Swindon (UK)
Tuesday 5 December 2017 – Birmingham (UK)
The course is free to attend for Brake Professional members, and just £90 + VAT for non-members. All non-members who attend will receive one year's free Brake Professional membership.
Zari'aat Masood, professional engagement officer at Brake, says: "The Pledge provides employers with the training and tools to engage their staff with essential road safety messages. The day-long course can be adapted to suit organisations of all sizes and at any stage of their road risk management journey. We are delighted to continue working with Arval to deliver these essential workshops."
Tracey Fuller, customer engagement manager at Arval, says: "Arval is a long standing supporter of the Pledge because we know first-hand that it can help change the safety culture of your business. The Pledge toolkit is very flexible and the resources available can easily be adapted for any size of fleet and driver demographic. The six core messages are simple yet extremely impactful and truly have the potential to reach the hearts and minds of all drivers in such a way that they understand how they can improve their safety whilst they drive. In my opinion, there is a place for the Pledge in every fleet safety programme."