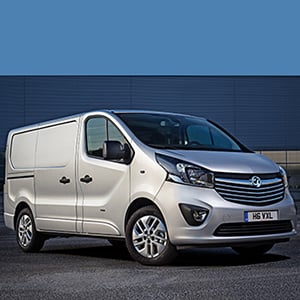 Vauxhall Vivaro has helped Arval reach this milestone
Arval, one of the leading vehicle leasing and fleet management companies, has reached 100,000 funded vehicles in the UK for the first time.
This monumental number follows a year of strong growth for the company where new customers have ranged from large corporates with thousands of vehicles to small businesses with just one or two.
In the past couple of years Arval has introduced a range of new initiatives to add value for its customers including the customer-focused Account Team structure, the award winning Arval Smart Experience and Arval Total Care (an insured leased vehicle product). This level of innovation, complimented by robust systems and processes, has kept Arval at the forefront of the vehicle leasing industry in the UK.
Benoit Dilly, Managing Director at Arval UK comments: "Since I joined Arval just over a year ago we have had a clear growth strategy, underpinned by a focus on customer service and the development of our employees. Moving past this milestone is testament to the strides that our teams have made in supporting existing customers and attracting new ones."
The vehicle which allowed Arval to reach this milestone was a Vauxhall Vivaro van delivered to national home assistance company; HomeServe. On delivery, Jadon Silva, Director of UK Procurement said: "We're delighted to be taking delivery of what will be the 100,000th vehicle for Arval. We have an excellent working relationship with Arval and our new fleet not only signals our continuing commitment to providing effortless customer service, but will also help us to go the extra mile in helping hard working homes this winter."
The UK is not the only territory where Arval is seeing strong growth. The Group operates directly in 25 countries and exceeded 700,000 units around the world in July this year. Alongside the UK, the fastest growing countries for Arval in the past 12 months included Turkey, Hungary, Russia, Romania, Morocco, Austria and Belgium.