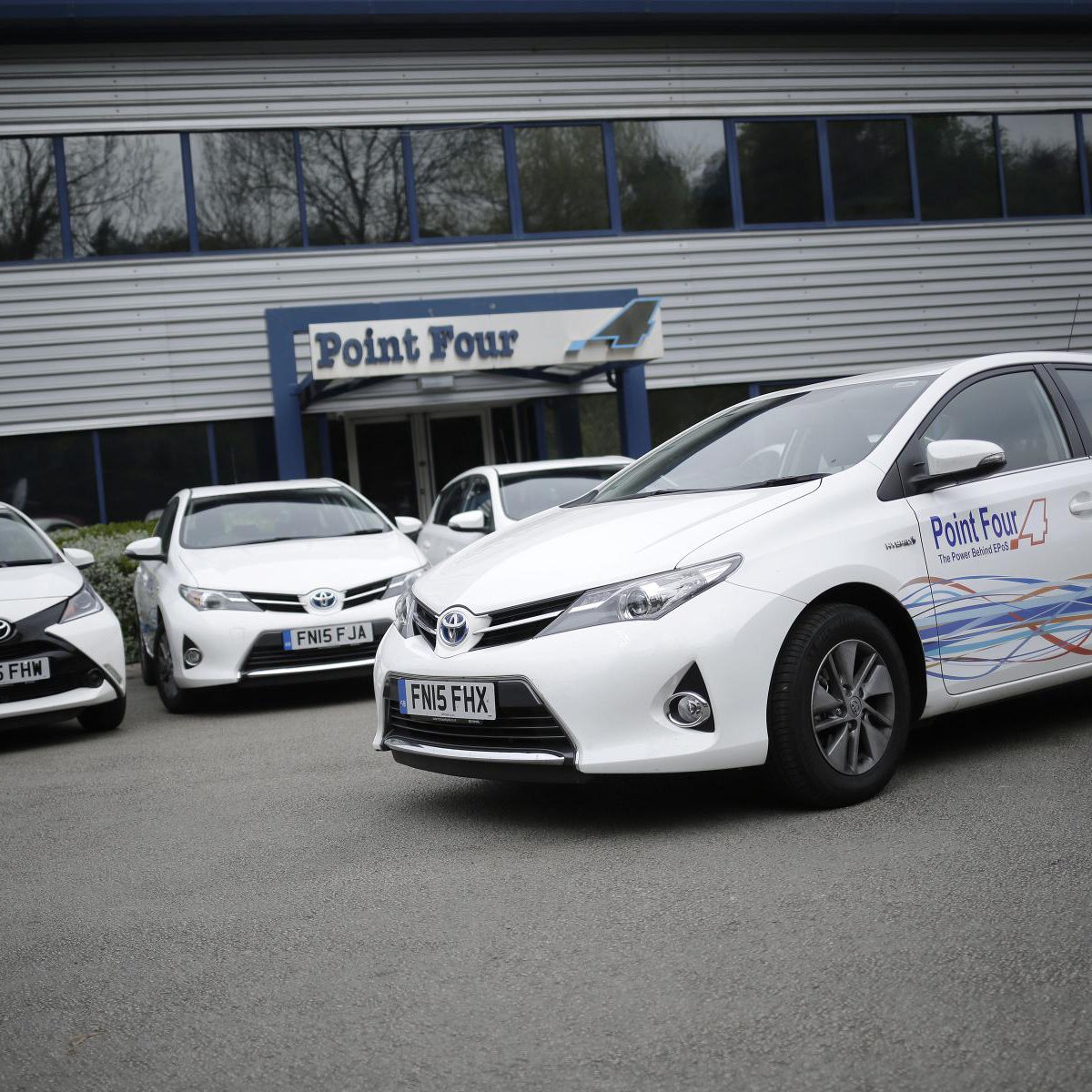 LANDMARK: Toyota Auris Hybrid Touring
Adds five Auris Hybrid's to fleet
Electronic point-of-sale specialist Point Four has turned to Toyota hybrid power to realise cost, quality and environmental benefits in its vehicle fleet.
The Nottingham-based company has taken delivery of five Auris Hybrid – cars built just a few miles away from its base at Toyota's Burnaston car plant in Derbyshire. The new hatchbacks will be used by its sales team, alongside two Toyota Aygo obtained for its training team.
Bridget Faulder, Finance Director, said: "When researching which cars to choose we found Toyota's Auris Hybrid had much to offer.
"We were impressed by its low operating costs and saw how its environmental performance could help us give our fleet a greener profile. We also value the new cars' five-year/100,000-mile warranty and appreciated the excellent customer service we were given."
Point Four is an award-winning business specialising in the development, installation and support of electronic point-of-sale systems, installed in pharmacies, convenience stores, newsagents, off licences and petrol forecourts throughout the UK and Ireland.
The Auris Hybrid Icon models selected by the company have CO2 emissions from just 84g/km, earning exemption from annual road tax (Vehicle Excise Duty) and attracting low benefit-in-kind tax rates for company car drivers. Official combined cycle economy is from 78.5mpg*, keeping annual fuel costs down. Toyota's hybrid system has a proven record for reliability and lasting performance and provides a characteristically smooth, refined and relaxing drive.