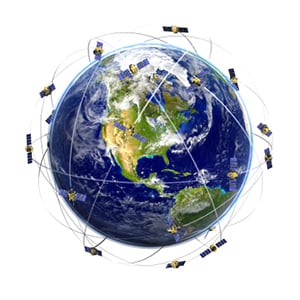 Telematics in action
Telematics becoming essential for operating an effective and efficient fleet
Telematics is becoming an essential part of the toolkit for operating an effective and efficient fleet, but use of the technology comes with advisory warnings to employers. That was the message from fleet managers already seeing the benefits of telematics and a range of other experts at the second workshop hosted by the Fleet Industry Advisory Group (FIAG).
Graham Bellman, director of fleet services at Travis Perkins, the UK's largest supplier to the building and construction market, has seen fleet operating cost savings running into millions of pounds after fitting the technology across the organisation's 3,300-strong fleet of light commercial vehicles and trucks.
However, he told delegates at the Telematics Workshop that it was business critical to analyse the data and make it work to the advantage of their organisation.
"Telematics gathers information. It is not technology that will solve your problems," said Mr Bellman. "Fleets can spend a fortune on telematics systems and the technology will work brilliantly. But if fleet managers do nothing with the data then they might as well throw the money in the bin."
Travis Perkins employs a team of data analysts to study the information sent from the black boxes that are linked to each commercial vehicle's engine control unit. They then compile reports for branch managers and regional directors as well as the transport department.
Millions of pounds worth of savings to the business have been delivered as a result of real-time information generated by the technology resulting in:
Almost 400 vehicles cut from the commercial vehicle fleet – virtually all trucks – as a consequence of improved vehicle utilisation delivering operating cost savings of more than £50,000 per year per HGV removed
A 70% daily reduction in vehicle idling – the average vehicle spent more than 100 minutes per day idling, wasting up to three litres of diesel
A 12.6% reduction in vehicle accident costs as a consequence of managing vehicle speed and drivers aware their behind the wheel behaviour is being monitored
Major fuel savings – and therefore emission savings – as a result of improved journey route planning and scheduling and employees' adopting a smoother driving style
Significantly faster vehicle loading and unloading turnaround time – Travis Perkins' commercial fleet is now running at 93% utilisation per day up from 60%.
Mr Bellman, a FIAG founding member, said: "The cost of the system was paid for by the fuel savings we have made. Everything else has been a bonus."