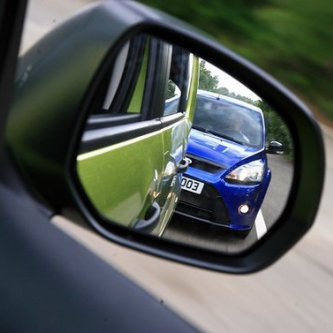 Tailgater
Under new laws, around 10,000 on-the-spot fines have been handed out to 'anti-social' drivers who tailgate, slow traffic and splash walkers
An article featured in the Sunday Telegraph has revealed that police have handed out around 10,000 on-the-spot fines to careless or inconsiderate drivers in just one year since the new law was introduced.
The big crackdown on anti-social driving has seen drivers fined for offences such as tailgating, middle lange hogging and undertaking which have also resulted in the drivers being given three penalty points on their licence.
The newspaper also reported that a driver in Norfolk was fined after failing to pull his tractor in to let a queue of motorists behind him get past.
Another motorist was fined after allowing people to cross the road only to then drive through a puddle, soaking them.
The figures show 9,852 penalty notices were handed out for the careless driving crimes in the 12-months after the new powers came into force in August 2013, according to the Sunday Telegraph.
Before then, the offence could only be dealt with in court and many drivers escaped punishment because of the bureaucracy involved. Yet the figures show that some forces are using the new powers more than others.
Gwent Police handed out 608 of the tickets – compared to Essex where not one motorist was fined on-the-spot for careless driving.
The most tickets – 1,397 – were given out by the Metropolitan Police.