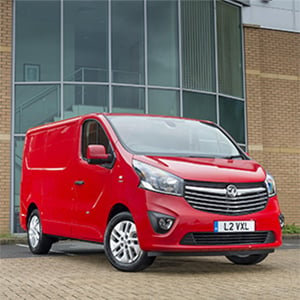 Vauxhall's Vivaro has beaten stiff competition to win Fleet Van of the Year at this year's Motor Transport Awards.
Held at the prestigious Grosvenor House Hotel last night, the Awards recognised the Luton-built medium-sized van as having "a long future ahead as a fleet vehicle favourite".
The judging panel noted that despite being relatively new to market, testimonies from large blue-chip firms have found the Vivaro to be reliable, efficient and cost-effective. It also concluded that the Vivaro is supported by a strong network with centres across the UK that have worked especially hard to gain and retain customers since the vehicle launch.
Motor Transport Editor Steve Hobson added that the panel was particularly impressed with the manufacturer's willingness to provide solutions to aftermarket problems direct from the factory, with one judge commenting: "Vauxhall is trying to work with its customers to provide a great overall experience, and has a van that in terms of total cost of ownership is at the top of the list."
The new twin-turbo engine on Vivaro was also commended as one of the best new LCV engines on the market, alongside the warranty offering and high level of standard specification.
"Vivaro is strongly endorsed by drivers from several large fleets where innovations such as the built-in mobile phone holder and blind spot mirror have proven particularly useful in reducing the need to fit aftermarket accessories," said the judges.
Vauxhall's Head of Commercial Vehicle Brand, Steve Bryant commented: "We're absolutely thrilled to have received this award from Motor Transport. The Vivaro is an excellent example of British manufacturing showcasing the best of the sector, and it is has been incredibly well-received in the market since launching.
"With its low cost of ownership, as well as great refinement and comfort levels, it regularly ticks all the boxes for our commercial vehicle customers."