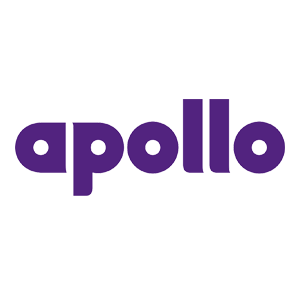 Apollo Vredestein has announced a number of key changes to its European sales structure, allowing the premium tyre manufacturer to continue setting the pace and deliver its ambitious growth strategy.
The company has introduced three new Cluster Directors: Dimitrios Papadopoulos, Paul Eidhof and Thomas Körpert.
Each of the new Cluster Directors is responsible for a group of countries in the Apollo Vredestein network. They will further support growth and be directly responsible for the implementation and execution of the company's sales and distribution strategy.
New to Apollo Vredestein, Dimitrios Papadopoulos has been appointed Cluster Director for North West, covering the UK, France, Spain and the Nordic countries. Papadopoulos has an impressive track record in consumer tyre sales around Europe.
Paul Eidhof, who previously served as the Country Manager for the Netherlands, has been promoted to his new role as Cluster Director BeNeLux. Thomas Körpert, also a familiar face within Apollo Vredestein as Country Manager for Austria, has now been appointed Cluster Director Central-East Europe. In this new role Körpert will be responsible for Germany, Austria, Switzerland, Hungary and Poland.
"These appointments illustrate the depth of talent within Apollo Vredestein and our philosophy of giving our employees opportunities to grow, as well as our determination to supplement the sales force with the best people available for the role at hand," comments Matthias Urban – Head of Sales Europe, to whom all three new Cluster Directors will report directly. "Their expertise will help us to accelerate our strategic growth plans and further build both the Apollo and Vredestein brands in Europe."