Brake says the findings of a new survey reinforce the urgent need to improve public awareness of smart motorways.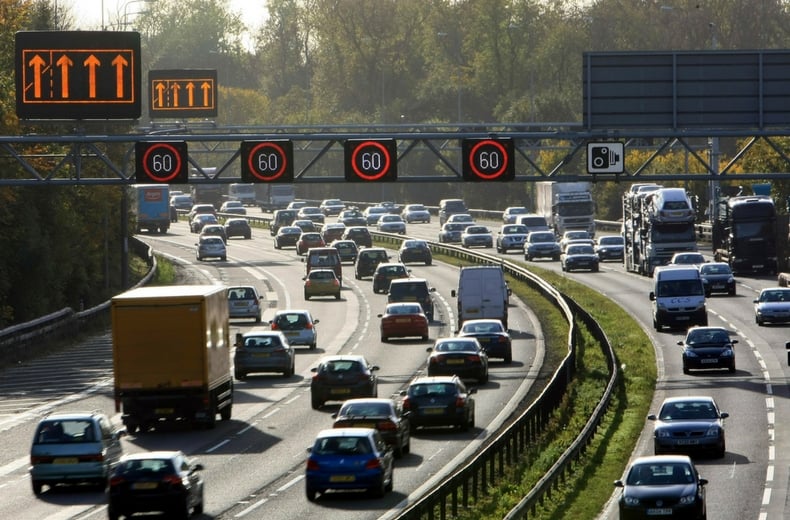 The survey of 2,000 UK drivers, carried out with breakdown provider Green Flag, shows while 75% of respondents know what a smart motorway is, less than half (48%) know the rules for driving on one.
This figure increases slightly to 52% in England, where smart motorways are in operation.
Brake is calling on the Government to improve public awareness of smart motorways, as acknowledged by its recent stocktake and action plan.
The plan, commissioned by the transport minister, earmarks an additional £5m investment to improve public information and awareness and what to do in an emergency, doubling the previously planned spend.
Joshua Harris, director of campaigns at Brake, the road safety charity, said: "These important findings confirm what we all suspected – drivers are confused about the rules of driving on smart motorways and communication efforts must urgently be stepped up to help avoid more tragic incidents on these roads.
"We welcome the measures the Government has outlined to improve smart motorway safety and urge them to follow this evidence-led approach for all UK roads. With more than 75 deaths and serious injuries on our roads, every day, improving road safety must be a priority for this Government."
Damon Jowett, Head of Service delivery at Green Flag, said: "Motorways are a vital part of the UK's infrastructure and are widely used by drivers across the country every day, and so the debate around smart motorways is an ongoing one.
"While the smart motorways system allows for drivers to get to their destination more easily, understanding of the rules is paramount to ensure road safety. Our latest report has highlighted concerning gaps in driver awareness, and here at Green Flag, we want to help increase driver awareness for motorway driving to ensure these roads are as safe as possible."
The Brake and Green Flag survey also explores issues around driver behaviour on motorways.
It found that over three-quarters (78%) of respondents leave at least a two-second gap behind the vehicle in front of them, in line with the Highway Code guidelines for safe driving.
However, a 'startling' 18% admit to leaving less than a two-second gap.