Hillebrand, the global leading service provider in the forwarding, transport and logistics of beverages and other products that require special care, is launching a revolutionary 40ft flexitank, enabling customers to transport non-hazardous liquids across the world more sustainably and in temperature-controlled conditions.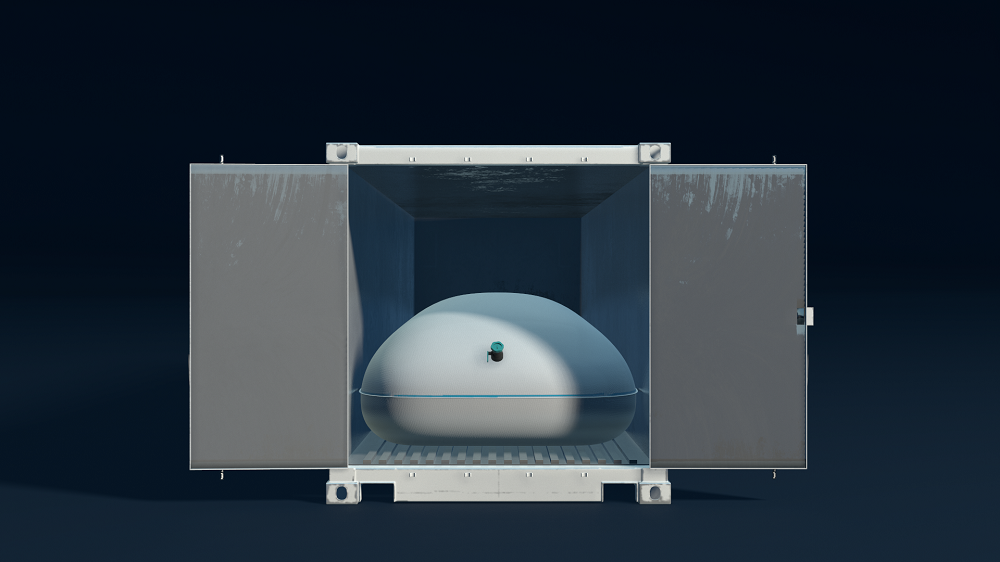 Hillebrand is a global leader in bulk logistics solutions and has a reputation for its integrated end-to-end service and its innovative mentality, to create the best solution to meet each liquid's requirements. Their latest innovation is a versatile flexitank that can be used in both dry and temperature controlled 40ft containers.  Depending on the sensitivity of the product to temperature and its requirements during loading/unloading customers will be guaranteed a flexitank that fits the exact need of the product. This new flexitank is ideal when a customer's supply chain requires larger quantities moved in a constant refrigerated or heated condition, with the benefit of increasing transport efficiency and reducing emissions.
Thanks to the logical design of this flexitank, the product carried can also be loaded and discharged from a single point, with minimal residue remaining. It also incorporates unique and patented wave breaking technology to mitigate risk by dampening the surging of the liquid during transport and preventing container bulging.
Jacob Moe, COO of Hillebrand's bulk division, says: "This new flexitank is the result of careful research and our promise to always build solutions in response to customers' needs. Born from the original request from a fruit juice producing customer, to find a solution for moving product in frozen conditions and a latex customer to move product in hot conditions, this flexitank was designed to manage any non-hazardous product. Whether cold, hot or ambient. This is a sustainable option for customers wanting to move large quantities of product in a Flexitank that is 100% recyclable."
Cees van Gent, CEO and Chairman of the Executive Board of Hillebrand, added: "We have successfully transported beverages around the world since Hillebrand was launched in 1844. We will continue to evolve the services we offer our customers, constantly innovating to answer industry needs and deliver a service that exceeds expectations."