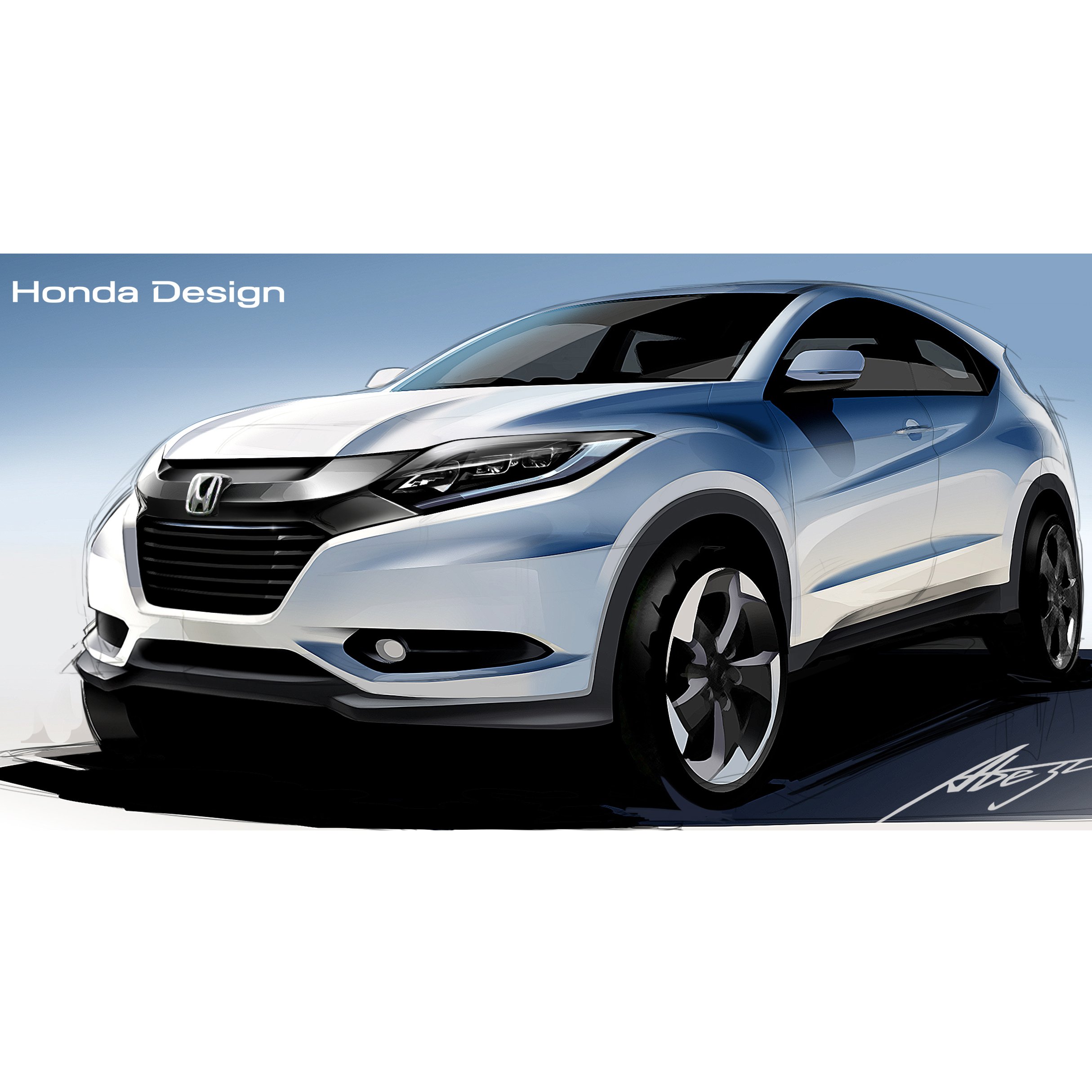 Fusion of Coupé and SUV themes creates a unique vision
Masaki Kobayashi is passionate about the all-new HR-V. As the Project Leader for the styling of the HR-V he knows every line and curve, the feel of every material in its class-leading interior space and is proud of how it fuses pragmatism, precision and emotional design to create something unique.
"We didn't want to just create a downsized SUV," he explains. "Honda already has the CR-V, which combines the virtues of an SUV and a lighter, more nimble conventional car, so the HR-V needed to offer something different. The development team set a goal to create a new value or theme from the very start of the project."
That new theme was to combine the elegance and fluidity of a Coupé with the utility and strength of an SUV. "Combining high eye-point and toughness – core values of SUV – with a new level of emotion was the key," Kobayashi says.
The all-new HR-V is a product borne of the determination to offer something fresh and innovative but with the real lives of real people and families at its core.
Leon Brannan, Head of Car at Honda UK, added: "Having created the segment back in 1999 with the original HR-V, it's not long now until the all-new HR-V hits retailer forecourts. We have high expectations for this practical, pretty and refined Qashqai competitor which has already generated huge levels of customer interest.