With the government announcing a ban on new petrol or diesel vehicles in the UK from 2030, making the switch to an electric vehicle (EV) might seem like a no-brainer.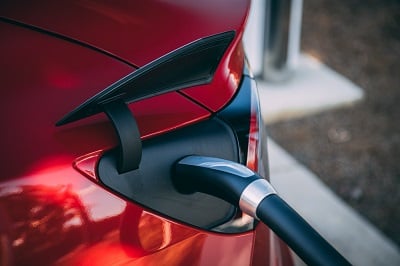 However, when it comes to EV adoption in a commercial context, there are a number of factors which may make fleet managers hesitant to make the change. Range anxiety – the notion that drivers could be left stranded with a flat battery miles from the nearest charging station – is perhaps the most prevalent example. The average range of EVs has continued rising in recent years, from 73 miles in 2011 to 125 miles in 2018. However, according to the latest government figures, 60% of all long-distance journeys taken for business purposes exceed 150 miles, making a charge stop necessary along the way. Another potential cause for concern is charging times, which even when using the more powerful charging stations can take more than the 5-10 minutes drivers are used to when filling up at a petrol station.
For many fleet managers, the added complexities of EV adoption mean they're yet to pass the threshold where the benefits outweigh the challenges, especially during the transition phase. But EV technology is advancing at a rapid rate, and those fleets that have already integrated electric vehicles are enjoying reduced emissions and tax costs, as well as improved brand perception from recognition of their efforts to improve sustainability. EV technology will continue to advance in the coming years, and it won't be long before this threshold is met. As fleet managers consider when to transition, they should also consider their choice of fleet management platform. The right platform can provide an intelligent and easy-to-implement logistical solution that helps successfully navigate adoption challenges, and smooths the path to integrating EVs into fleets.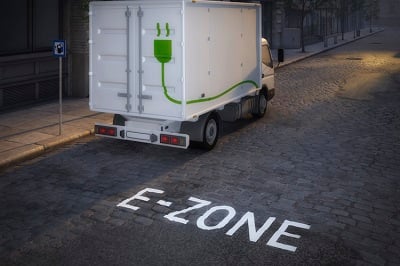 How the right technology helps you run a smart EV fleet
It's already well established that automated fleet tracking technology is a vital tool for delivering efficient, cost-effective business operations. EVs, much like traditional fleet vehicles, require a platform that allows managers to track the specifics around each vehicle type. For instance, fleet operators need to be able to easily identify EVs among their mixed fleet when viewing location data. They also need visibility of the charging status of each vehicle to properly route, schedule and complete jobs, as well as battery temperature and range status for condition monitoring purposes.
This added visibility is crucial to meeting the demands of today's supply chains. From charging status, and battery temperature to range and location, access to the right insights at the right time makes the process of routing and scheduling faster and more efficient for fleet operators. If and when disruption occurs, this information helps quickly identify and resolve the problem before it has the chance to spread further damage to other stakeholders.
Closing gaps in mixed fleets
Although the true impact of Covid-19 on fleet renewal cycles has yet to emerge, it's likely many businesses won't have the cash available to electrify their entire fleet of vehicles in one go. EVs are therefore likely be phased into existing fleets gradually, and businesses need to be mindful of operational siloes when managing a mixed fleet of both petrol/diesel fuel and electric vehicles. It can present a significant challenge: if the process of routing and scheduling electric vehicles is different to traditional vehicle types, the risk of precious time and money being wasted increases. In other words, siloed processes can create a significant impact on the bottom line.
A central platform is key to breaking down the business siloes which arise amongst mixed fleets. Modern solutions allow vehicles, assets, apps and systems to be fully integrated with one another and informs a more consistent approach to fleet management. In practical terms, doing so grants managers a view of which petrol vehicles are running low on fuel alongside any electric vehicles with low battery, and the ability to issue an alert to the respective drivers without having to switch systems. In this way, intelligent software is giving fleet managers and drivers alike the ability to "know on the go" and immediately action items based on vehicle and asset location and status.
Harness the potential of the EV revolution
Given the advantages mentioned above, transforming fleets via electrification should represent an attractive proposition from both a financial and environmental perspective. Moreover, the presence of EVs on the road signals both the social responsibility and forward-thinking of brands to their customers.
But buying electric vehicles for your fleet in itself isn't necessarily enough to release their potential —this is where software for electric vehicle fleet management plays a pivotal role. Fleet management solutions are designed to release that potential, helping businesses to organise their new fleets in an efficient, cost-effective and environmentally friendly way.
---
Author: Derek Bryan, VP EMEA, Verizon Connect