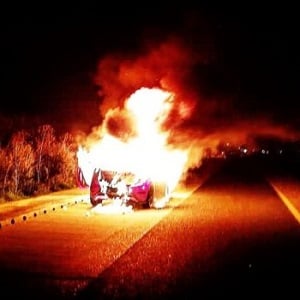 In BBC Inside Out, shown on Monday 1st October 2018, Ford have agreed to offer to refund thousands of pounds to customers whose EcoBoost engines have failed.
Problems have been experienced with both the 1.6 and 1 litre engines where they have over heated and failed, and in a few, rare cases actually caught fire while being driven.
Owners of the 1.0 litre cars had been told by Ford that they would have to pay for the repairs themselves, but are now offering to cover the cost and refund any customers who have already paid for those repairs.
Ford, in a statement released to the BBC, maintain that safety was their number one priority.
Owners of cars with the EcoBoost engines are, this morning, still skeptical of Ford's response. Many members of the Ford EcoBoost Nightmare Facebook group are saying that this is a good first step, but that Ford need to go further.
You can see the full story on BBC Inside Out Yorkshire and Lincolnshire at 19:30 BST on BBC One on Monday 1 October or via iPlayer afterwards